This week we had some big news going down in the E-commerce space. Now, I won't spoil it for you, but it involves two MAJOR players in the areas of online retail and open source CMS. This one is a must-read for folks who power their E-commerce shops using WordPress, WooThemes, or any combination of those. Check out the full story details below.
We've also got some other great stuff published on the web this week that touches on that latest and greatest in E-commerce marketing, conversion optimiation, web design, development, sales, and more. Click through, read the articles, share them on social media, follow the writers, grow your business, make more money – all that good stuff.
Also, don't forget to subscribe to Tribe's blog so you can get our weekly round-up posts (plus a TON of other great content) delivered directly to you – no effort involved at all!
By Mark Forrester – This the big news we mentioned in the intro. A joint announcement was made this week by the founders of both WooCommerce (Mark Forrester and Magnus Jepson) and Automattic (Matt Mullenweg). Here's the important part for E-commerce folks using WooCommerce: Mullenweg is also the co-founder of WordPress, and Automattic is the creator of services like WordPress.com, JetPack, Gravatar, and Akismet. Yea, they're big time players with serious online reach.
The goal of this acquisition will be to bring Woo to a much wider audience, while also creating an open, simple-to-use E-commerce platform in the same way that WordPress makes creating a blog or website so quick and easy. This could be a major boost to E-commerce owners who have been manning things on the backend themselves. Here's Matt Mullenweg with more on the WooCommerce acquisition:
By Charlie Keegan – If you're at all familiar with HubSpot or the basics of inbound marketing, then a blog post talking about "customer delight" should come as no surprise. I mean, "Delight" is a core component of HubSpot's inbound methodology itself.
Still, E-commerce companies consistently drop the ball when it comes to post-sale customer engagement. We all know it's cheaper to retain existing customers than to attract new ones, right? Delighting your existing customers with "above and beyond" service will go a long way in turning one-time buyers into loyal, repeat customers. Check out Keegan's real-life examples of awesome customer delight and see if these can work for your E-commerce business.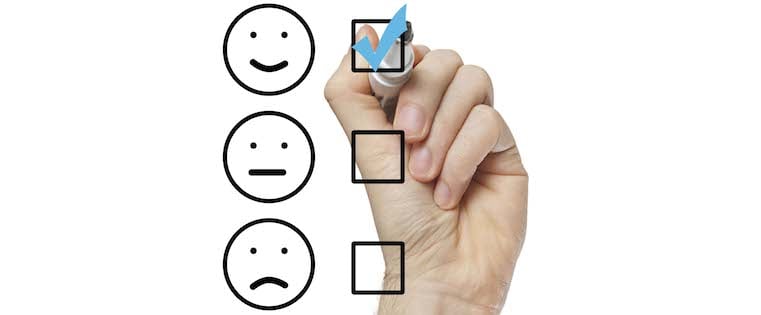 By Pamela Hazelton – Pamela starts this blog post off strong with a common misconception around the phrase "target audience." Your target audience isn't who you want to buy your products, it's who is the most likely to do so. A small, but very important distinction to make. Pamela then goes on to describe how some existing E-commerce shops have successfully adjusted their site design, content, features, and even color schemes to cater those who are most likely to buy their products.
By Richard Lazazzera – We feature stuff by Richard quite a bit in our weekly round-ups for two main reasons: 1) He's a badass writer who consistently delivers great content, and 2) He writes for Shopify, which Tribe supports and is a certified partner of. This week, Richard hit us with another solid offering, this time outlining ways that E-commerce businesses can use videos to boost conversions and sales.
In his post, Richard breaks down the pro's of using video as a sales tool (Google loves videos, people love videos, etc.). He also provides some great examples of solid video strategy in the E-commerce space. If you aren't already utilizing videos as part of your sales and marketing efforts, this article should change your mind.