Get First Class WooCommerce Development Support
Reliable WooCommerce support and custom development services from verified experts.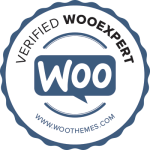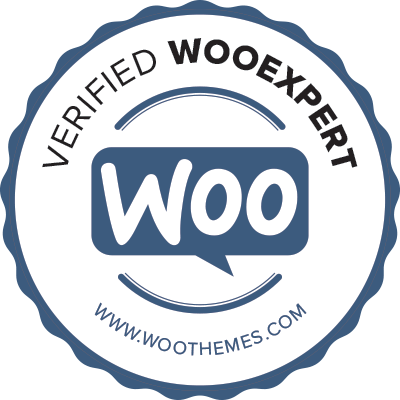 Save yourself the frustration of trying to fix WooCommerce Support issues. Let our team do the heavy lifting.
As official WooCommerce Experts, we help WooCommerce store owners of all sizes manage, build and grow their shops. Our hand picked team of WordPress expert developers are highly seasoned in building and customizing WooCommerce sites. Wether you need help setting up a new shop, fixing a broken site or are starting a new subscription service, we're here as your dedicated WooCommerce support system.
Save yourself time, money and energy by getting things done right the first time.
Save time trying to find reliable freelancers who know what they're doing. As your expert WooCommerce support partner, we help you cut overhead, provide better value, and do a better job overall.
Get help with any WooCommerce support issue or dev task, small or large
From small theme tweaks to full on custom plugin development, we handle it all.
Getting WooCommerce support is fast and easy
From sign up, to submitting tasks via our dedicated web portal.
A success manager will reach out to you after sign up to schedule a discovery call.
We'll install state of the art monitoring software to keep track of your site's health.
Submit your tasks via our web portal and We'll get your tasks taken care of.
Mike Valera and his team took a proactive lead after analyzing our situation and suggested immediate courses of action that took us back into the rarefied atmosphere of positive net margins in our industry in less than 30 days. The simple and cost efficient bells and whistles they put in place established the bouncing board that is now taking us to the revenue realm we originally envisioned. Tribe threw us a life line and met our needs in a flexible manner. Our communication has been transparent and constructive. We look forward to scaling up our business with Tribe. Tribe is not just an agency, they're family.
"The individuals at Tribe are incredibly helpful, patient, and passionate about what they do. They care about their customers, understanding their needs, and supporting them with exception service. The team is accessible and the response time is more than reasonable."
"After numerous horrible experiences with website people, Tribe has been a breathe of fresh air. They have kept me updated every step of the process. Every question I've had has been answered in a timely manner. Very knowledgeable, friendly, and professional to work with."
Frequently Asked Questions
How long will you take to complete my task(s)?
It usually takes anywhere from 24-48 hours for each task to complete, but it depends on the complexity of the task.
What kind of tasks can I submit?
You can submit any design, development or technical related task or issue. We'll let you know if your tasks can be done with your current plan. If not, we'll provide you an estimate on whatever overage costs.
Do I have to commit to a contract?
Our terms for support plans are month to month. There's no commitment beyond that and you can cancel at anytime, but we'd be heartbroken if you did.
What hours are you available?
Our standard working hours are from 8am – 6pm PST but luckily for you, we're a global distributed team. This means we monitor our emails throughout the day and night. If there's an emergency issue, we'll usually respond within a couple hours (even during off days).
Schedule a Free Strategy Call with our WooCommerce Experts
Book a free 15-min strategy call to discuss your needs