We are often asked which WooCommerce plugins are best for growing a WooCommerce store. With all the plugins available out there it can be tricky to decide which is the best one for you.
Some plugins can work for only one thing while others serve multiple purposes. Some of them are free and others require a monthly payment, so which one should you choose?
Not to worry! We're going to show you the Top 18 WooCommerce Marketing Plugins that we use help to our clients grow and definitely recommend you also give these a try.
1. AffiliateWP

What if, in addition to your advertising campaigns, you have a group of people recommending your product directly to your target audience? As you know, influencer marketing is going to continue being a trend through all 2018, and if it is part of your strategy the Affiliate WP plugin might come in handy.
AffiliateWP allows you to manage and track commission sales for your affiliates and influencers such as bloggers, celebrities, industry experts, micro-influencers, etc.  It integrates perfectly with your WooCommerce store, allowing you tie purchases back to affiliates. The AffiliateWP plugin is a self-hosted and less expensive alternative to the popular shareasale.com service. Among its features you can find coupon tracking, recurring referrals and setting per-product referral rates which are only some of the perks of this plugin.
Price: $99
2. Recart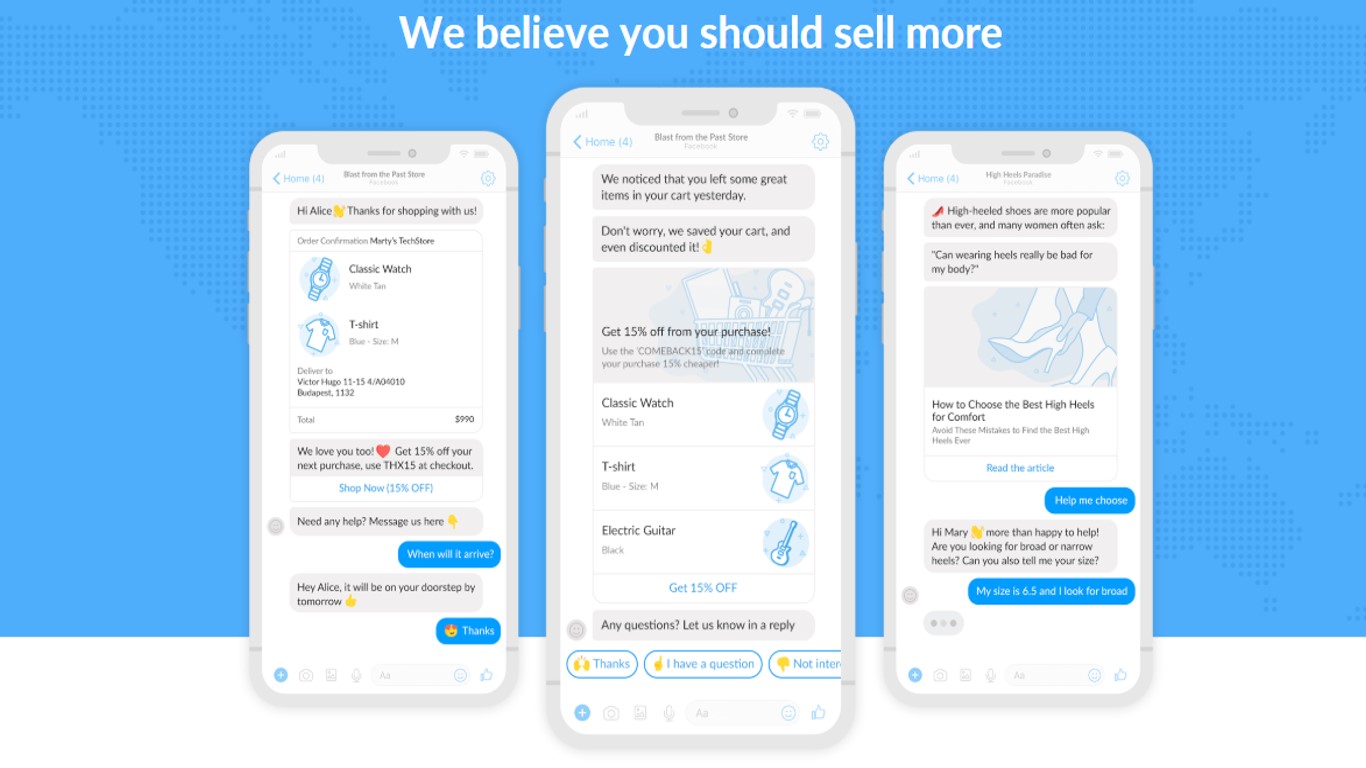 Recart has more than 10 special features integrated into a single tool. Including an add to cart pop-up, abandoned cart push notifications, checkout tracking, cross-device cart rebuilding, and track and trigger technology. However, what stands out are their unique Facebook Messenger Marketing features.
For instance, the abandoned cart feature sends automated reminders to the customer's Messenger inbox. Have in mind that Facebook Messenger has an open rate of 85% and a click rate of more than 50%. On top of this, you'll be using a direct channel to the customer removing the high competition for attention that happens on any email's inbox.
With the automated Facebook Messenger campaign feature, you'll be able to send receipts, coupon codes, and send follow-up messages. As in email marketing, you will need a subscribers list. The advantage of Messenger is that the customer's email is not needed. By approving a checkbox they'll get subscribed automatically.
Once you've built your subscribers list, you can start a conversation with them. This communication channel can be useful to remind them of your latest sales, new arrivals, and other content. It will be just like email newsletters but with better open rates.
Price: $29 per month
 3. Conversio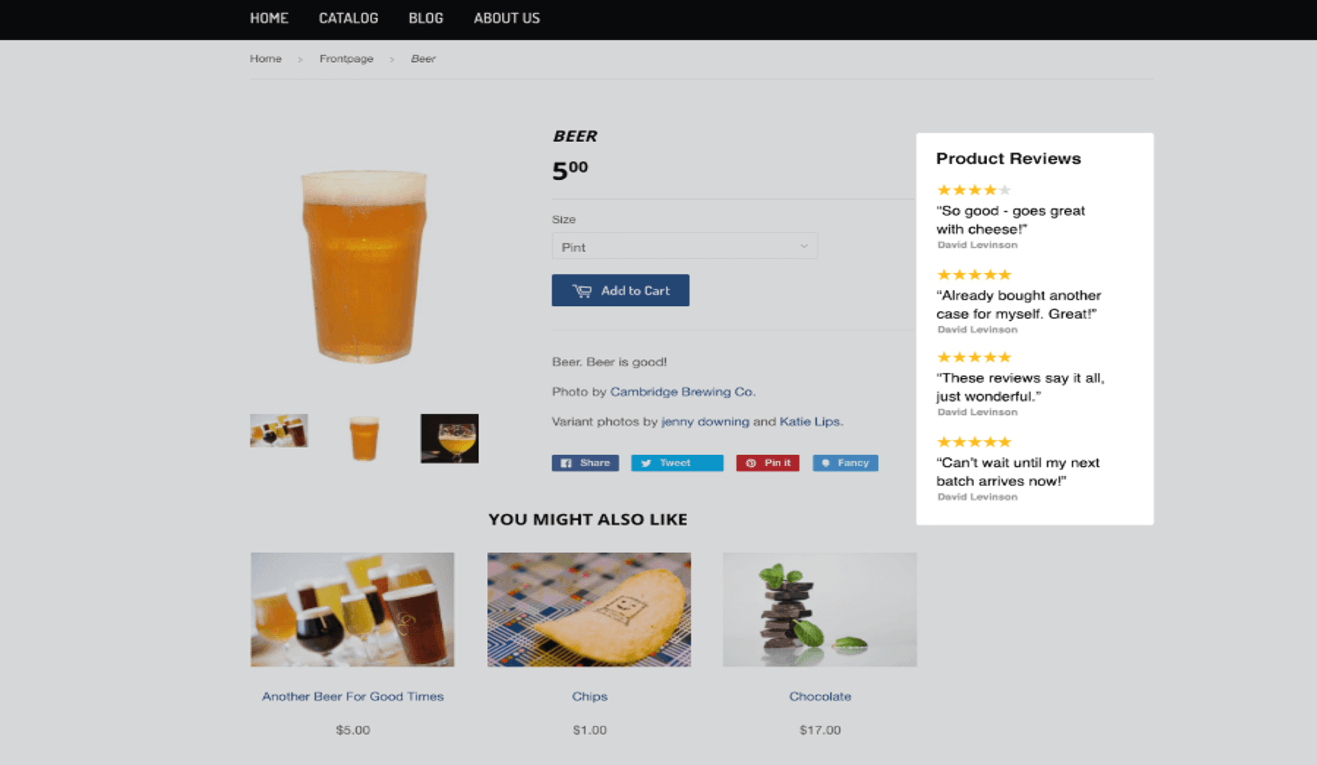 Created by one of the WooCommerce founders, this tool integrates seamlessly with the WooCommerce platform. Conversio is a very simple but powerful marketing automation tool. As everything in life it has its pros and cons. Its simplicity makes it easy to set up and get started with automation campaigns. But it doesn't allow much customization in template designs and it doesn't allow custom automation flows.
Conversio offers useful features too. You can create receipts, newsletters, recover abandoned carts, add product recommendations, product reviews and get your customers' feedback on your online store. This plugin also offers a 30 day free trial where you can try all their Premium Tools for free.
Price: $19/month
 4. Google Product Feed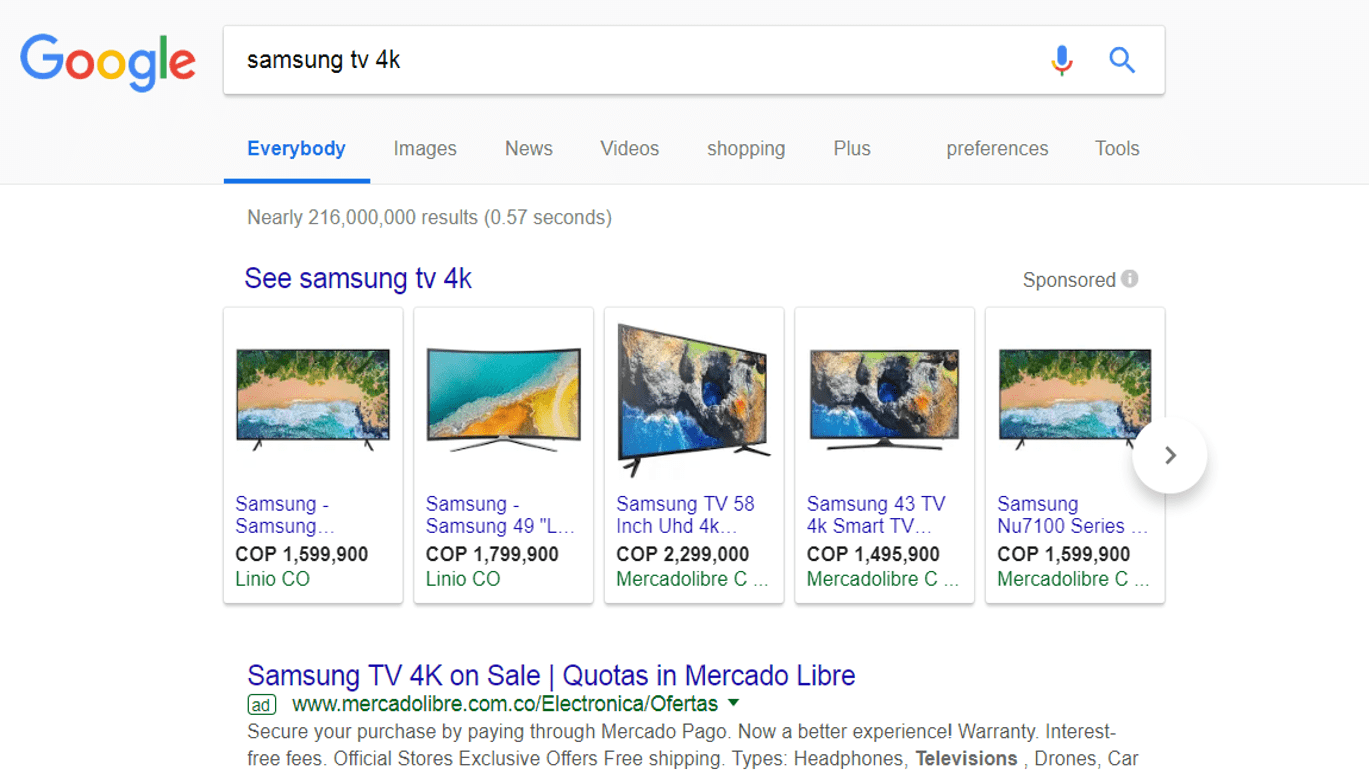 When users look for a specific product on Google they will find in their search results a product image carousel with the best possible products matches for their search. Allowing them to compare prices, brands and offers in an easier and faster way.
This extension will allow you to easily setup and format your product feed to submit to Google, helping increase your product visibility and boosting your traffic. It is a necessity for anyone running Google Shopping campaigns with AdWords and it is also a required step prior to starting any campaigns.
How to use it? Set up your Google Merchant account, add the required product information, define the category levels for your products and you'll be ready to go.
Price: $79.00/single site
 5. Klaviyo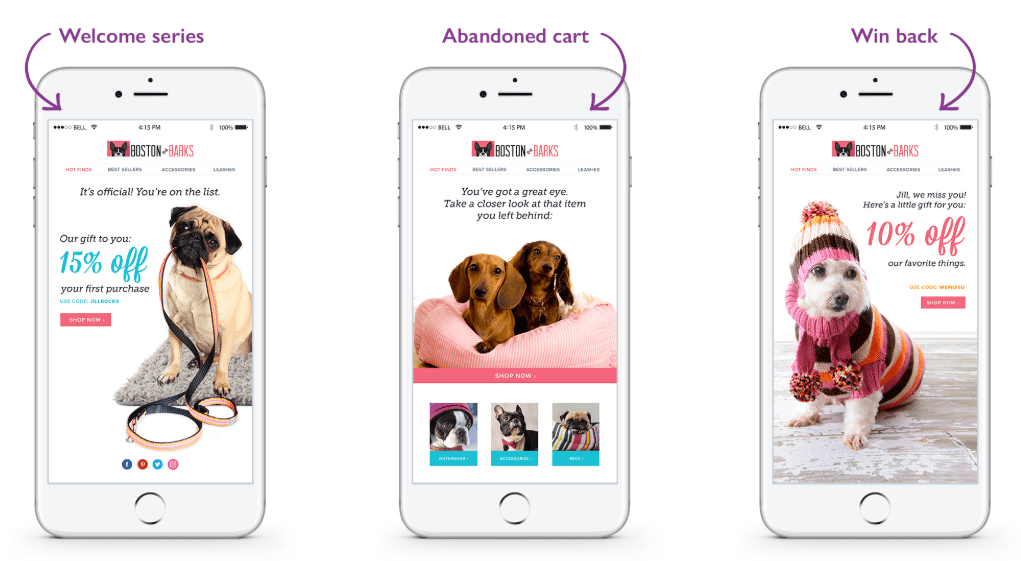 The #1 email marketing automation platform we recommend. Klaviyo integrates tightly with WooCommerce and has some powerful automation features that allows you to create advanced automations based on user actions or behavior on the site. Klaviyo tracks site activity, email activity, purchase activity and more from all your subscribers and customers. It acts as a CRM + email marketing automation platform. It integrates with MailChimp too, so you can easily sync your lists from there. Plus it integrates with Facebook Custom Audiences, so you can push subscriber and customer data to create these custom audiences for Facebook Ads.
At Tribe, we've created a plugin that allows you to sync WooCommerce subscription data with Klaviyo. If you want more information about this, get in touch with us.
Price: Free up to 250 contacts
6. AutomateWoo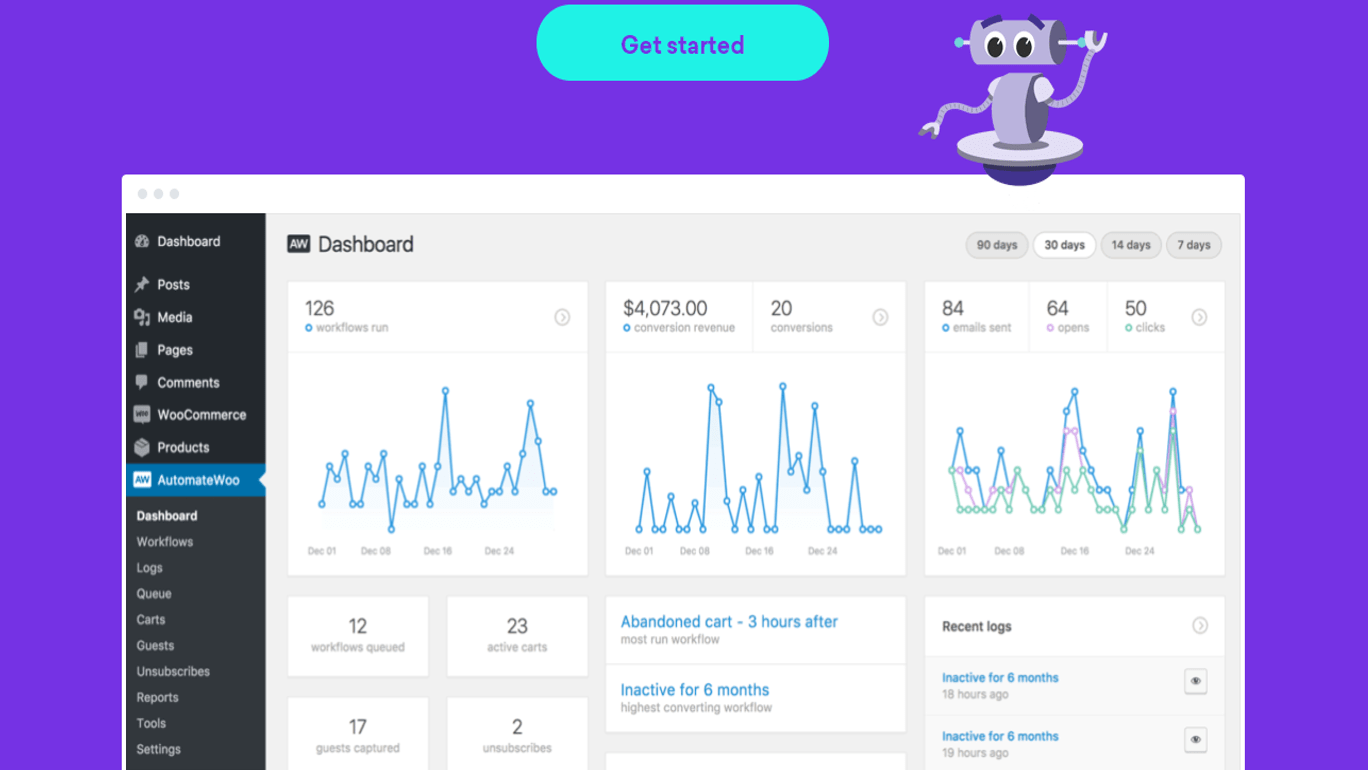 Improve your eCommerce workflow from day one. AutomateWoo offers automated marketing that will help you convert and retain customers in an efficient and powerful way. Tools like personalized coupons, SMS notifications, subscriptions automation and abandoned cart reminders are one of the favorites of the plugin users.
Something that makes AutomateWoo different from other automation tools is that it integrates smoothly with the WooCommerce Subscriptions and Memberships plugins. Also, instead of being third party tool like most automation tools, it is a self-hosted plugin.
AutomateWoo integrates with Mailchimp, Stripe, ActiveCampaign and others. Among its add-ons you'll find a cool referral upgrade feature that can help you boost your organic sales. And the best part is that you pay for a single license not a monthly fee.
Price: $99/ Single Site
7. ActiveWoo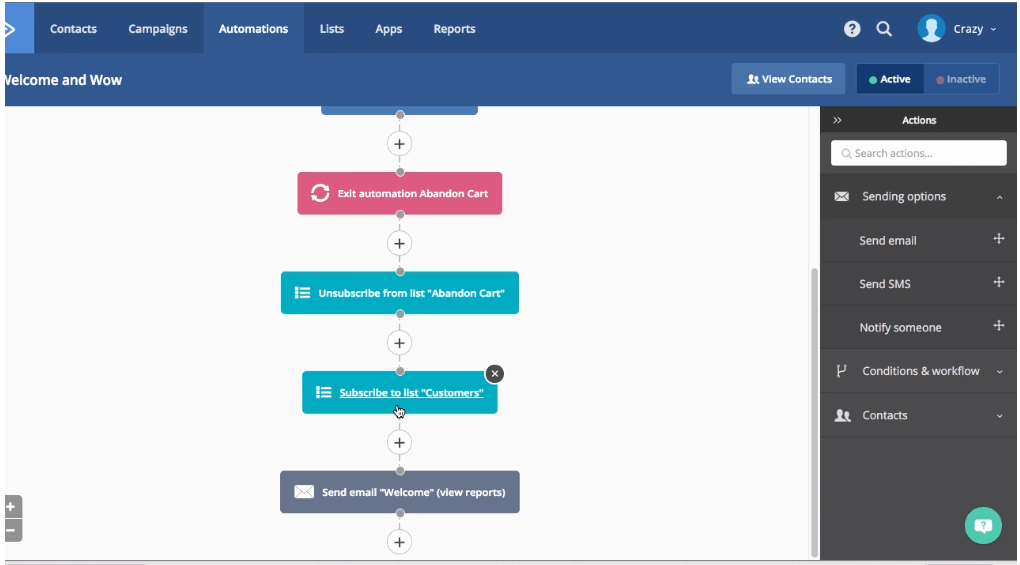 ActiveWoo connects your store to ActiveCampaign, one of the most powerful and complete marketing and CRM tools available. We recommend ActiveCampaign for users who want advanced marketing automation with emails, SMS, popups, and more.
After setting up a welcome email you'll be able to start making up-sells and cross sells. A great way to do that is making product recommendations or personalized coupons using Product Categories and Product Tags features.  Also you can increase your engagement and conversion rate by winning back inactive customers and following up on customers that have cancelled orders.
If you want to try it out, ActiveWoo comes with a 30 day no questions asked money back guarantee.
Price: $79 / Year
 8. Pixelyoursite PRO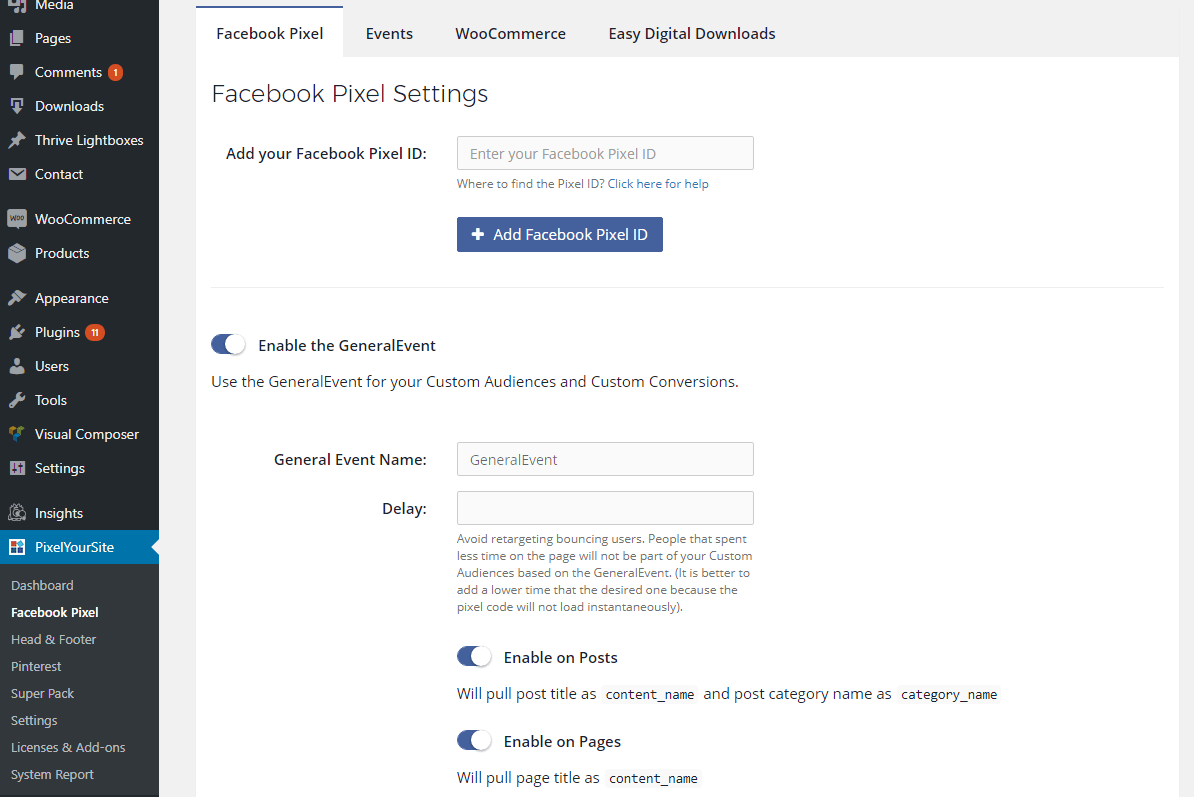 If Facebook Ads makes part of your strategy this plugin might interest you. This is the best integration of the Facebook pixel for WooCommerce that we've seen until now. It goes without saying that we use it and recommend it to our clients.
With PixelYourSite PRO you'll be able to install your pixel on your website with just one click, no coding required, track conversion value for Easy Digital Downloads, and set up, track and delay events. You'll also be able to export a LTV customers file to make a Lookalike and optimize your Facebook audiences.
PixelYourSite PRO allows you to add and manage your Facebook Pixel Event. With this you can establish actions that define when your events will be fired. For example if a particular page is loaded or if mouse is moved over a certain element of the page the event will fire, an ideal feature for custom conversions. The plugin also supports advance matching which can help you increase your retargeting results.
Price: $80 /Single Site
9. Product Catalog Feed PRO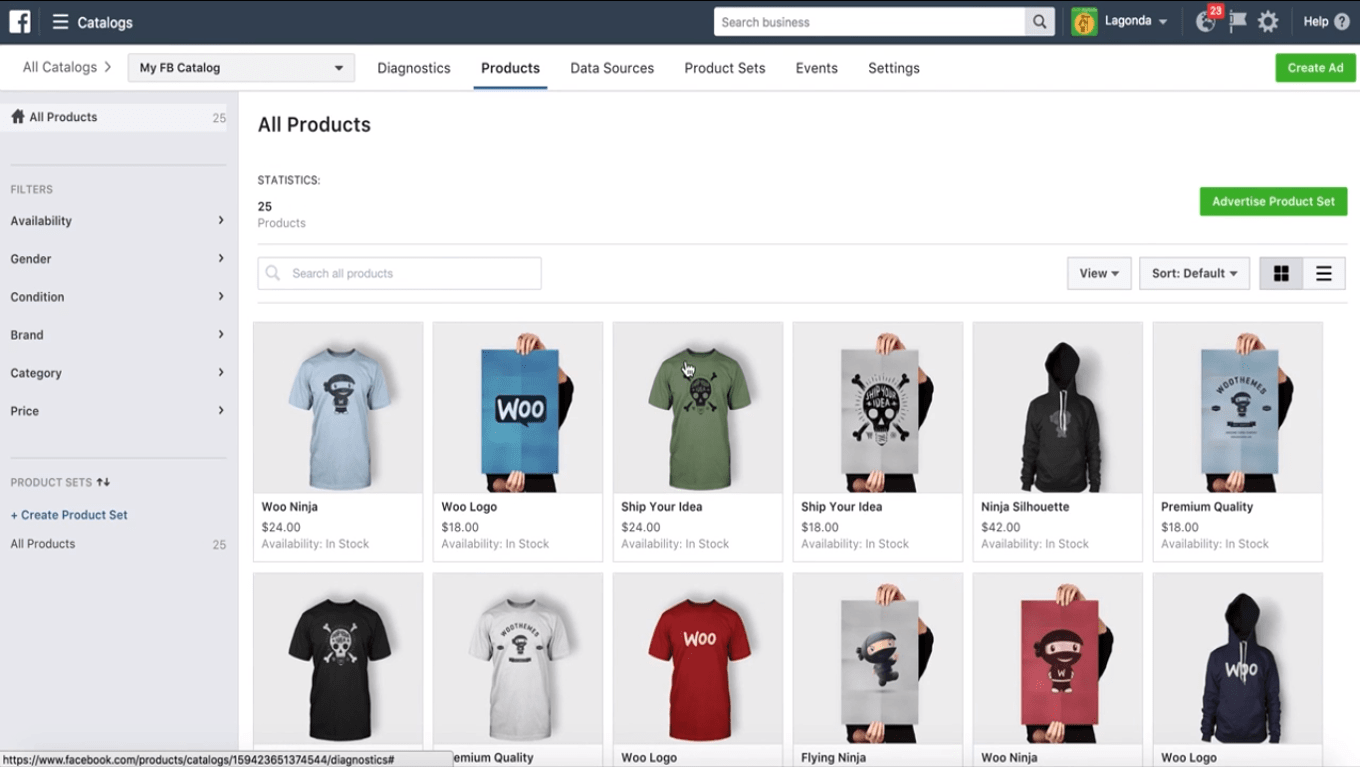 A great tool for those who want to make the most of Facebook Dynamic Ads.
Besides tagging products in your posts and generating Facebook Ads collections, after creating and uploading your product catalog, you'll be able to create Dynamic Product Ads campaigns for the people who left abandoned carts or clicked on products on your site. This is one of the retargeting strategies that has the highest conversions among our clients.
You can also generate feeds for Google Merchant or Google Adwords Remarketing.
Price: $50 /single Site
 10. Recommendation Engine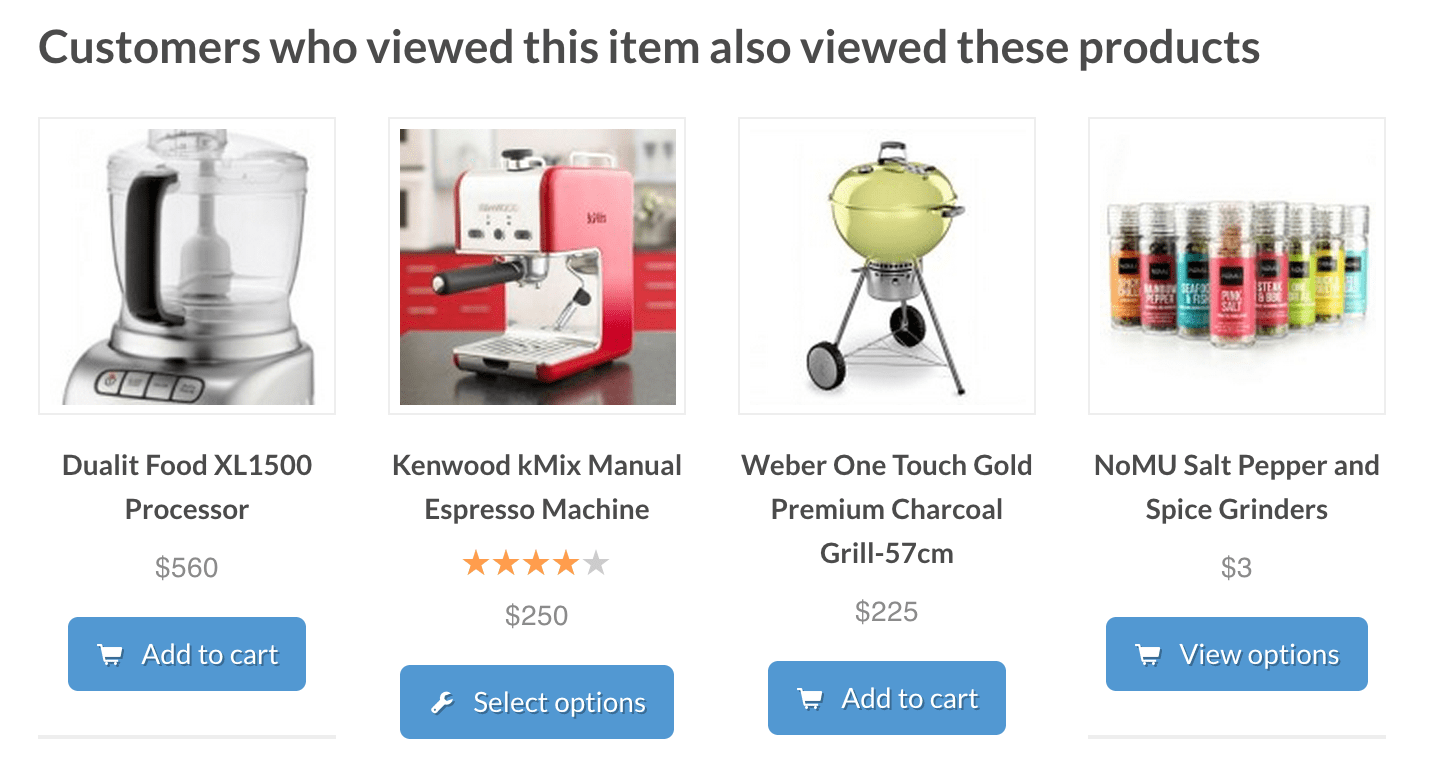 If amazon has taught us something is that product recommendations work. With the WooCommerce Recommendation Engine you can suggest products to users based on their view history, purchase history and products that are frequently purchased together. It also has a 30 day money back guarantee in case you're unhappy with the plugin, but I assure you that after seeing the results you'll be happier than ever.
Price: $79/ Single Site
11. WooCommerce AdWords Conversion Tracking