We are often asked which WooCommerce plugins are best for growing a WooCommerce store. With all the plugins available out there it can be tricky to decide which is the best one for you.
Some plugins can work for only one thing while others serve multiple purposes. Some of them are free and others require a monthly payment, so which one should you choose?
Not to worry! We're going to show you the Top 19 WooCommerce Marketing Plugins that we use help to our clients grow and definitely recommend you also give these a try.

What if, in addition to your advertising campaigns, you have a group of people recommending your product directly to your target audience? As you know, influencer marketing is going to continue being a trend through all 2018, and if it is part of your strategy the Affiliate WP plugin might come in handy.
AffiliateWP allows you to manage and track commission sales for your affiliates and influencers such as bloggers, celebrities, industry experts, micro-influencers, etc.  It integrates perfectly with your WooCommerce store, allowing you tie purchases back to affiliates. The AffiliateWP plugin is a self-hosted and less expensive alternative to the popular shareasale.com service. Among its features you can find coupon tracking, recurring referrals and setting per-product referral rates which are only some of the perks of this plugin.
Price: $99

Did you know that by implementing marketing tactics like order bumps you can increase your revenue by 20% on average? Ecommerce order bumps show the customer complementary or add-on products before completing their purchase. This provides the opportunity to increase the order size.
Upsell order bump offer is an upselling plugin that facilitates store owners to make special offers exclusively on their checkout page, enabling them to increase their conversions and Average Order Value. The offer gets added to the customer's existing Order in just a single click. One of the advantages is that they have both, a free version and a premium version available. 
This plugin also allows you to:
Create special offers on the checkout page.

Customize Offer Layouts specifically according to your products.

Grow your average order value and customer satisfaction rate.

Schedule your bump offers for specific days.

Edit your offers in Sandbox mode.

Skip bump offers if the offer product is already added to the cart.

Offer simple, variable, and subscription products as order bump offers.
This review contains affiliate links. This means that if you click on the link and purchase the item, we'll receive an affiliate commission at no extra cost to you. All our opinions remain our own.
Price: $69/single site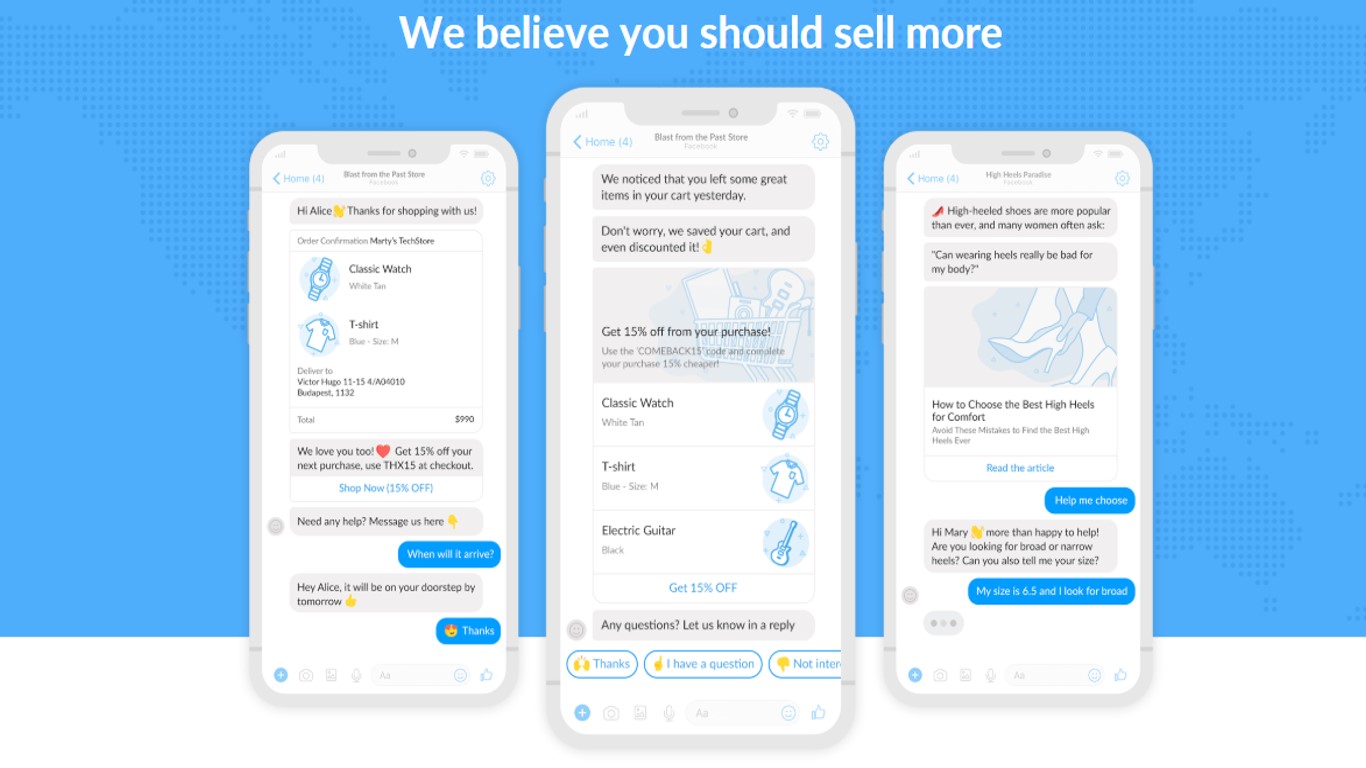 Recart has more than 10 special features integrated into a single tool. Including an add to cart pop-up, abandoned cart push notifications, checkout tracking, cross-device cart rebuilding, and track and trigger technology. However, what stands out are their unique Facebook Messenger Marketing features.
For instance, the abandoned cart feature sends automated reminders to the customer's Messenger inbox. Have in mind that Facebook Messenger has an open rate of 85% and a click rate of more than 50%. On top of this, you'll be using a direct channel to the customer removing the high competition for attention that happens on any email's inbox.
With the automated Facebook Messenger campaign feature, you'll be able to send receipts, coupon codes, and send follow-up messages. As in email marketing, you will need a subscribers list. The advantage of Messenger is that the customer's email is not needed. By approving a checkbox they'll get subscribed automatically.
Once you've built your subscribers list, you can start a conversation with them. This communication channel can be useful to remind them of your latest sales, new arrivals, and other content. It will be just like email newsletters but with better open rates.
Price: $29 per month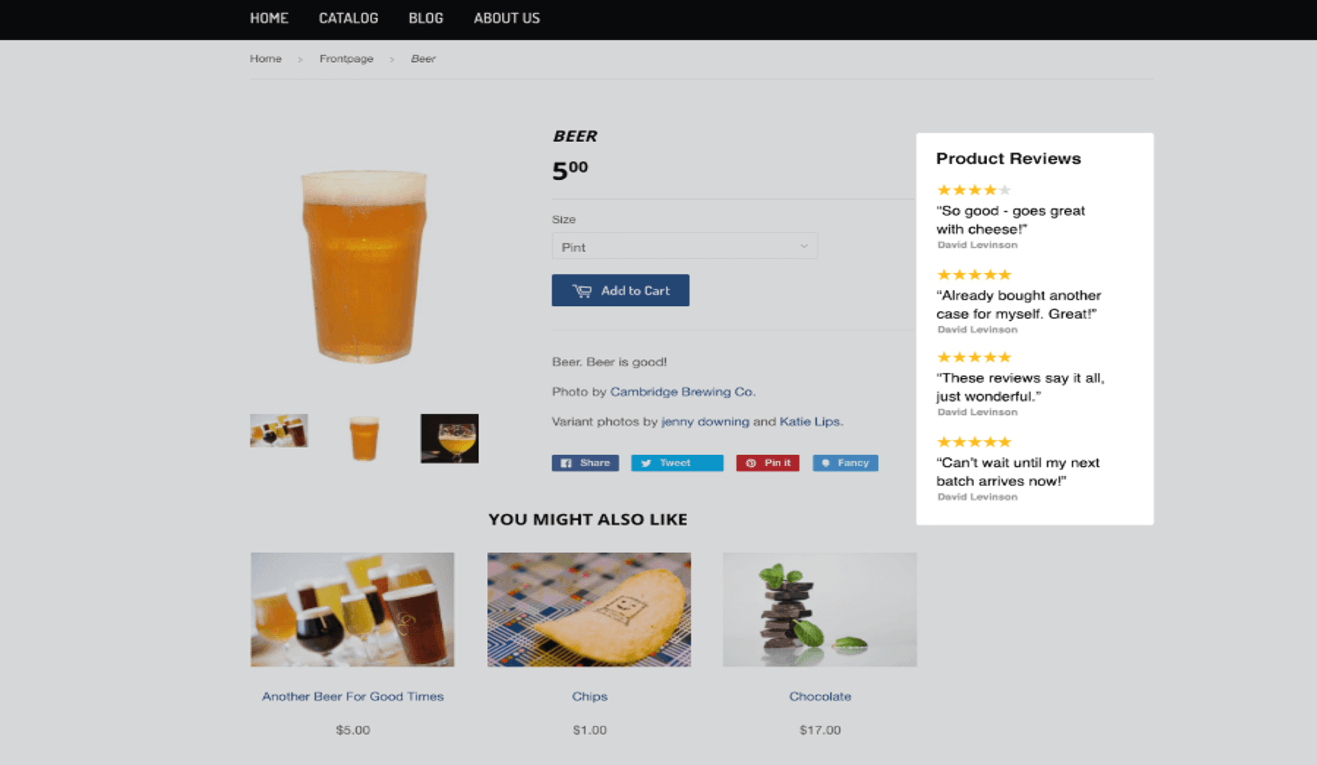 Created by one of the WooCommerce founders, this tool integrates seamlessly with the WooCommerce platform. CM Commerce is a very simple but powerful marketing automation tool. As everything in life it has its pros and cons. Its simplicity makes it easy to set up and get started with automation campaigns. But it doesn't allow much customization in template designs and it doesn't allow custom automation flows.
CM Commerce offers useful other features too. You can create receipts, newsletters, recover abandoned carts, add product recommendations, product reviews and get your customers' feedback on your online store. This plugin also offers a 30 day free trial where you can try all their Premium Tools for free.
Price: $19/month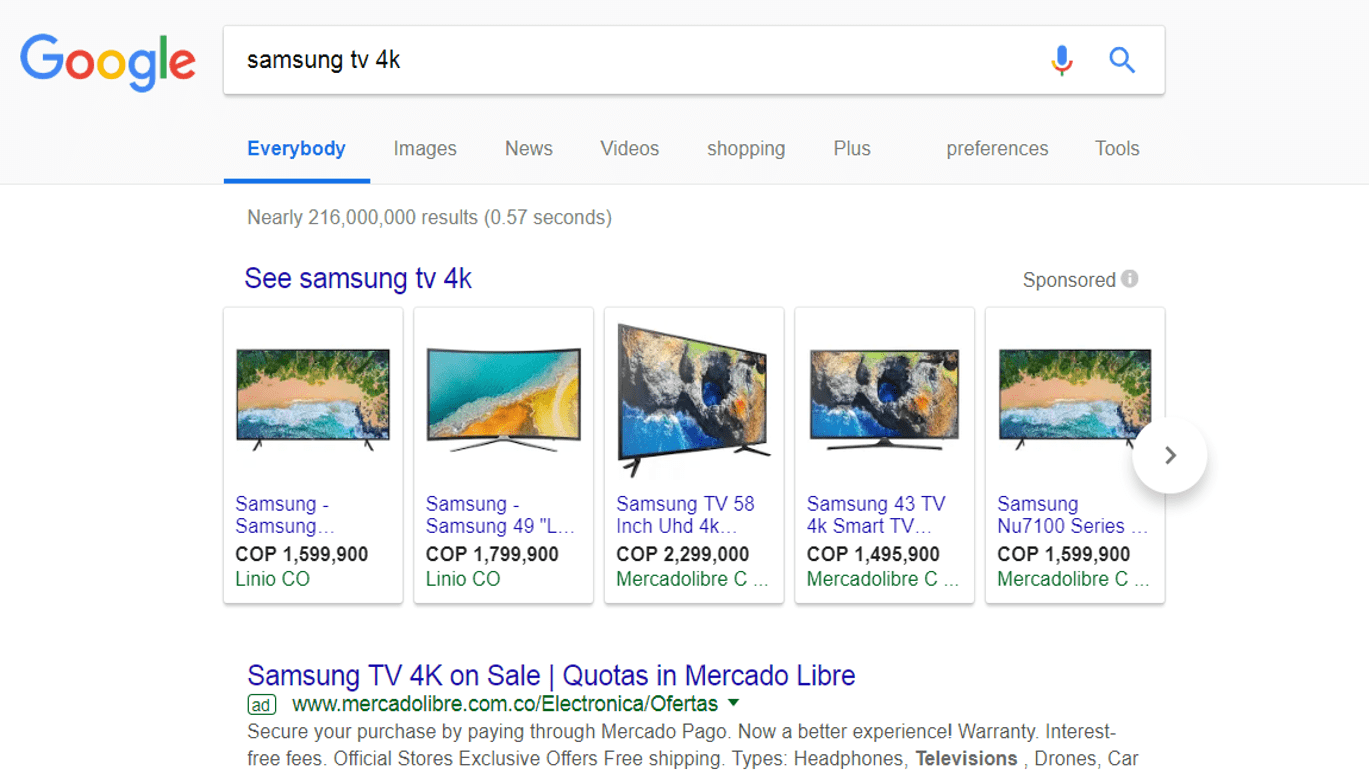 When users look for a specific product on Google they will find in their search results a product image carousel with the best possible products matches for their search. Allowing them to compare prices, brands and offers in an easier and faster way.
This extension will allow you to easily setup and format your product feed to submit to Google, helping increase your product visibility and boosting your traffic. It is a necessity for anyone running Google Shopping campaigns with AdWords and it is also a required step prior to starting any campaigns.
How to use it? Set up your Google Merchant account, add the required product information, define the category levels for your products and you'll be ready to go.
Price: $79.00/single site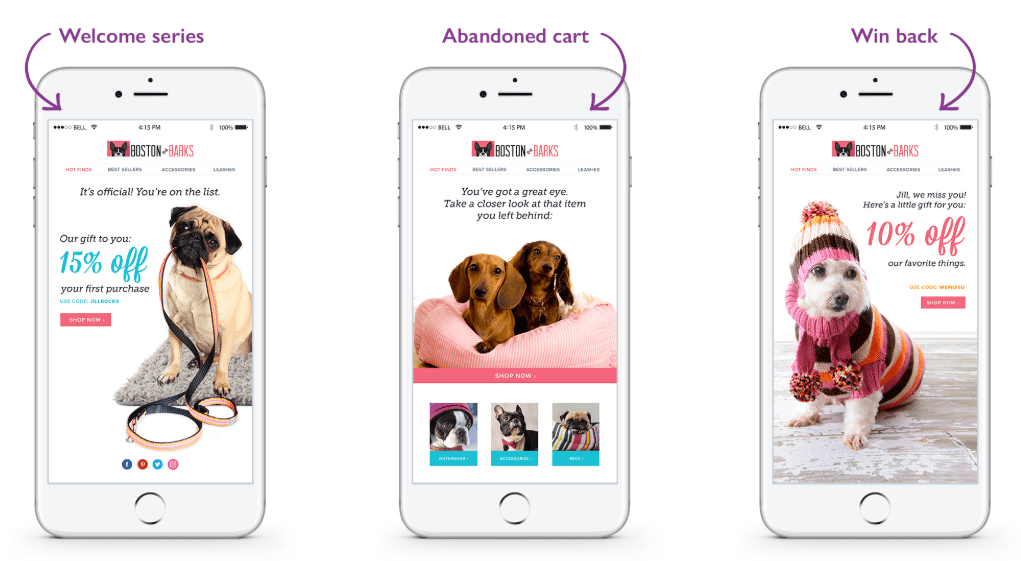 The #1 email marketing automation platform we recommend. Klaviyo integrates tightly with WooCommerce and has some powerful automation features that allows you to create advanced automations based on user actions or behavior on the site. Klaviyo tracks site activity, email activity, purchase activity and more from all your subscribers and customers. It acts as a CRM + email marketing automation platform. It integrates with MailChimp too, so you can easily sync your lists from there. Plus it integrates with Facebook Custom Audiences, so you can push subscriber and customer data to create these custom audiences for Facebook Ads.
At Tribe, we've created a plugin that allows you to sync WooCommerce subscription data with Klaviyo. If you want more information about this, get in touch with us.
Price: Free up to 250 contacts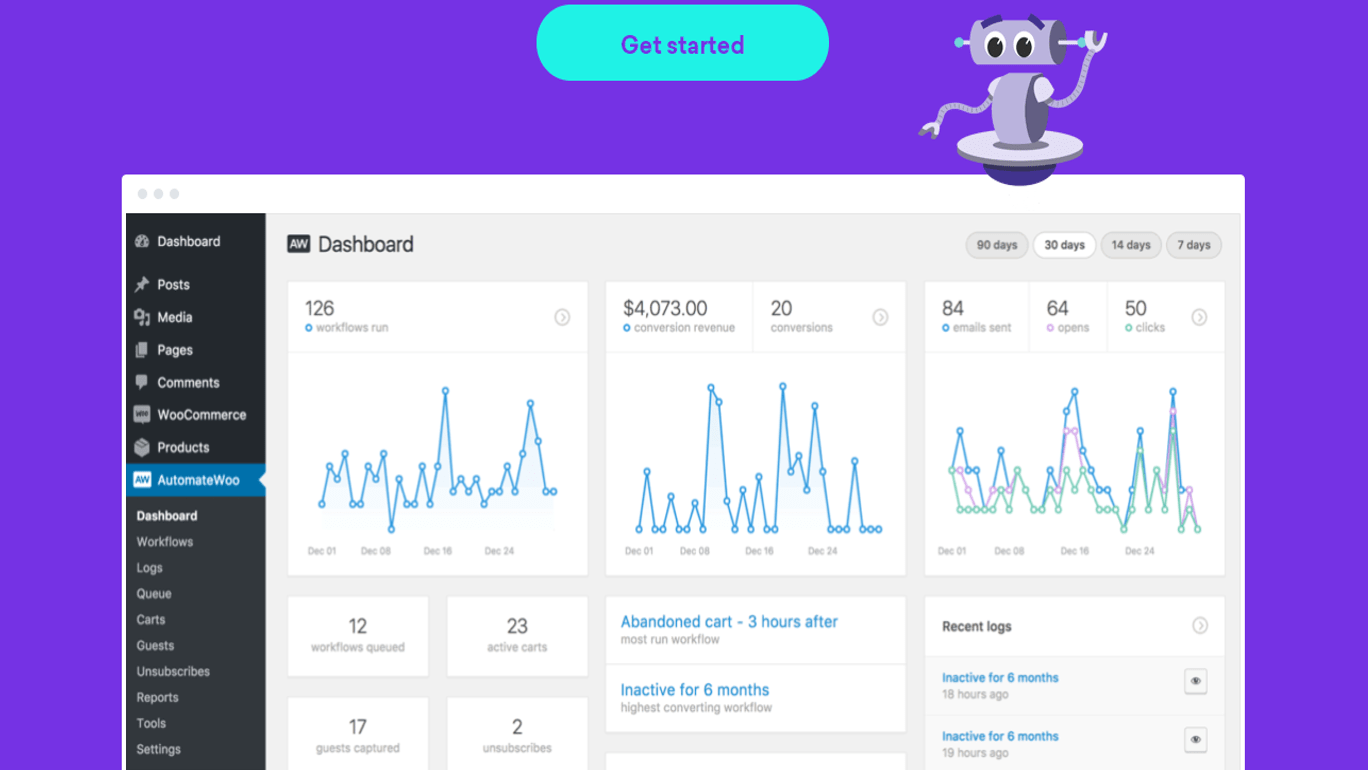 Improve your eCommerce workflow from day one. AutomateWoo offers automated marketing that will help you convert and retain customers in an efficient and powerful way. Tools like personalized coupons, SMS notifications, subscriptions automation and abandoned cart reminders are one of the favorites of the plugin users.
Something that makes AutomateWoo different from other automation tools is that it integrates smoothly with the WooCommerce Subscriptions and Memberships plugins. Also, instead of being third party tool like most automation tools, it is a self-hosted plugin.
AutomateWoo integrates with Mailchimp, Stripe, ActiveCampaign and others. Among its add-ons you'll find a cool referral upgrade feature that can help you boost your organic sales. And the best part is that you pay for a single license not a monthly fee.
Price: $99/ Single Site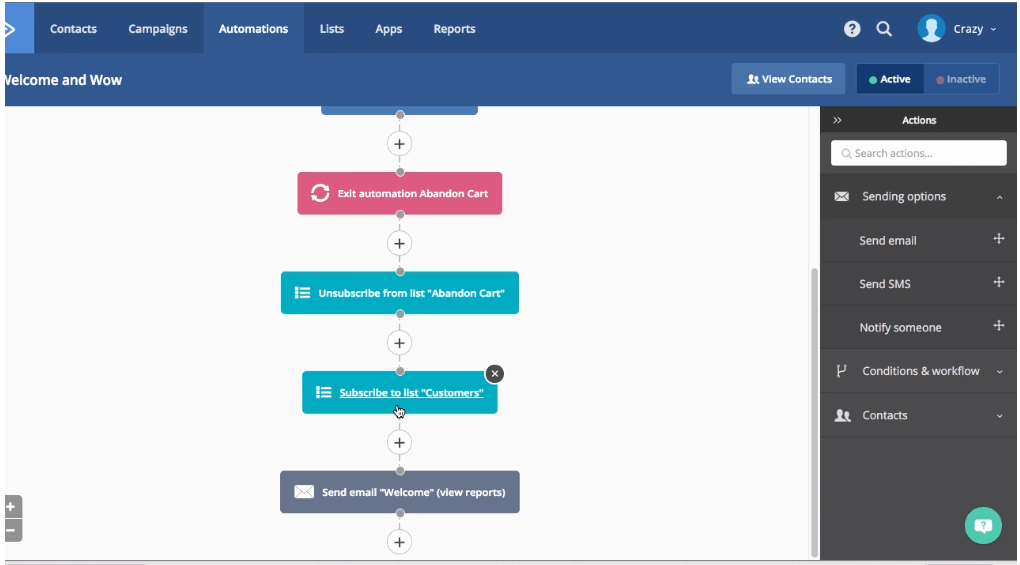 ActiveWoo connects your store to ActiveCampaign, one of the most powerful and complete marketing and CRM tools available. We recommend ActiveCampaign for users who want advanced marketing automation with emails, SMS, popups, and more.
After setting up a welcome email you'll be able to start making up-sells and cross sells. A great way to do that is making product recommendations or personalized coupons using Product Categories and Product Tags features.  Also you can increase your engagement and conversion rate by winning back inactive customers and following up on customers that have cancelled orders.
If you want to try it out, ActiveWoo comes with a 30 day no questions asked money back guarantee.
Price: $79 / Year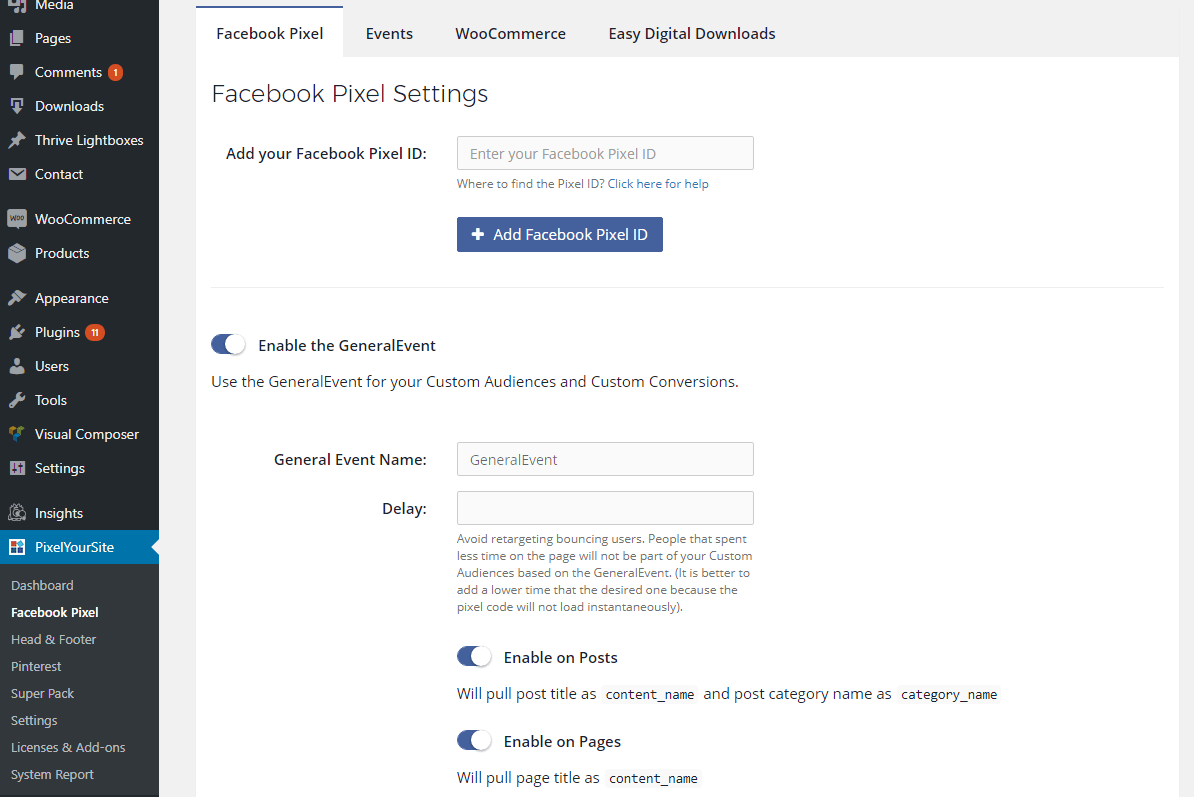 If Facebook Ads makes part of your strategy this plugin might interest you. This is the best integration of the Facebook pixel for WooCommerce that we've seen until now. It goes without saying that we use it and recommend it to our clients.
With PixelYourSite PRO you'll be able to install your pixel on your website with just one click, no coding required, track conversion value for Easy Digital Downloads, and set up, track and delay events. You'll also be able to export a LTV customers file to make a Lookalike and optimize your Facebook audiences.
PixelYourSite PRO allows you to add and manage your Facebook Pixel Event. With this you can establish actions that define when your events will be fired. For example if a particular page is loaded or if mouse is moved over a certain element of the page the event will fire, an ideal feature for custom conversions. The plugin also supports advance matching which can help you increase your retargeting results.
Price: $80 /Single Site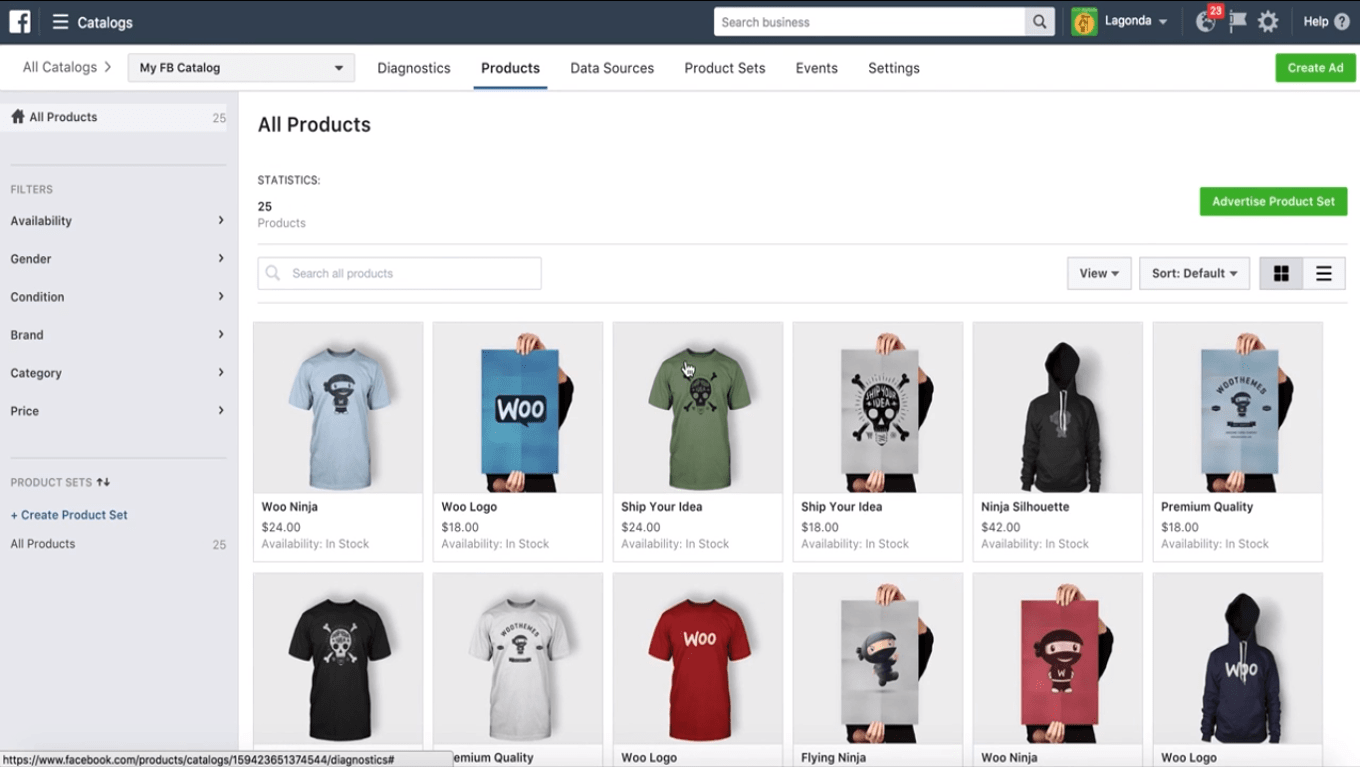 A great tool for those who want to make the most of Facebook Dynamic Ads.
Besides tagging products in your posts and generating Facebook Ads collections, after creating and uploading your product catalog, you'll be able to create Dynamic Product Ads campaigns for the people who left abandoned carts or clicked on products on your site. This is one of the retargeting strategies that has the highest conversions among our clients.
You can also generate feeds for Google Merchant or Google Adwords Remarketing.
Price: $50 /single Site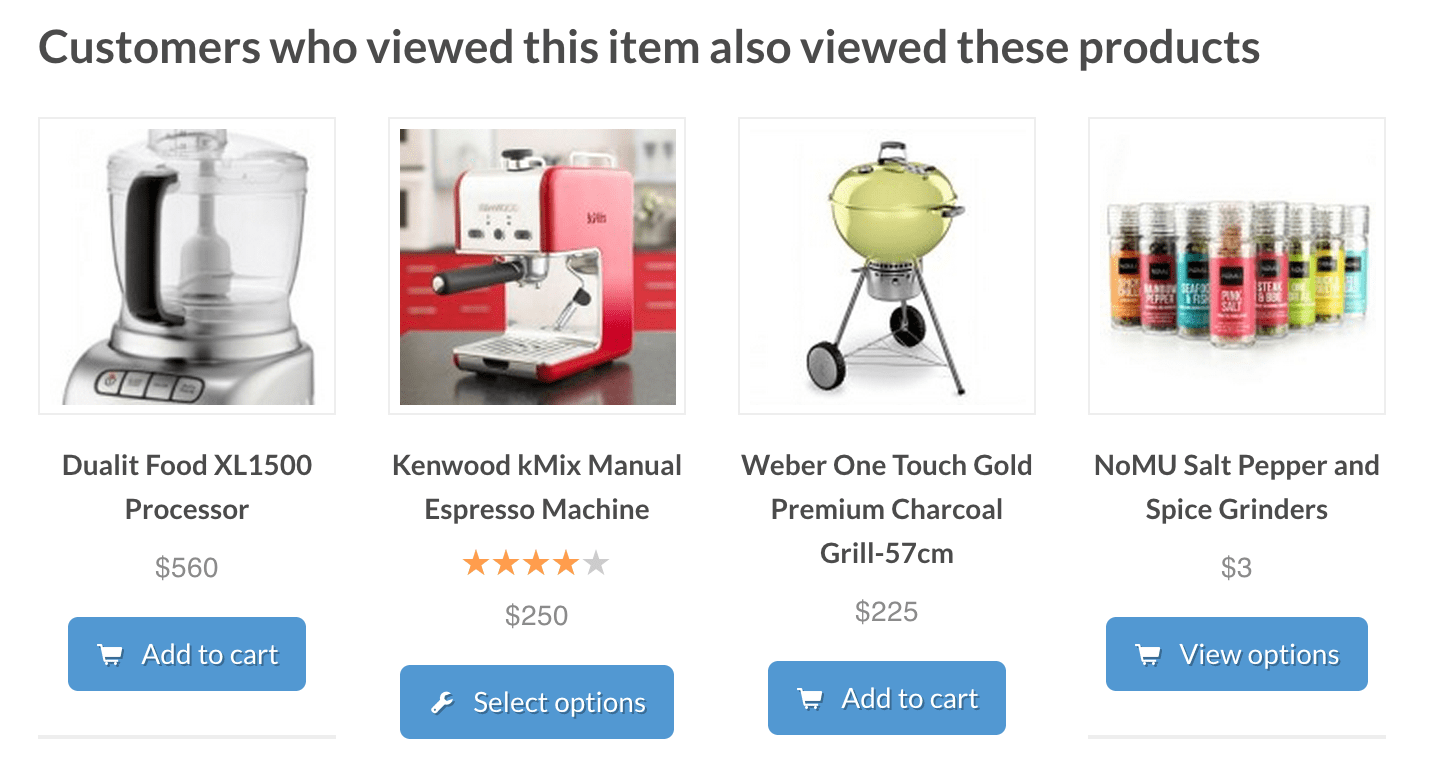 If amazon has taught us something is that product recommendations work. With the WooCommerce Recommendation Engine you can suggest products to users based on their view history, purchase history and products that are frequently purchased together. It also has a 30 day money back guarantee in case you're unhappy with the plugin, but I assure you that after seeing the results you'll be happier than ever.
Price: $79/ Single Site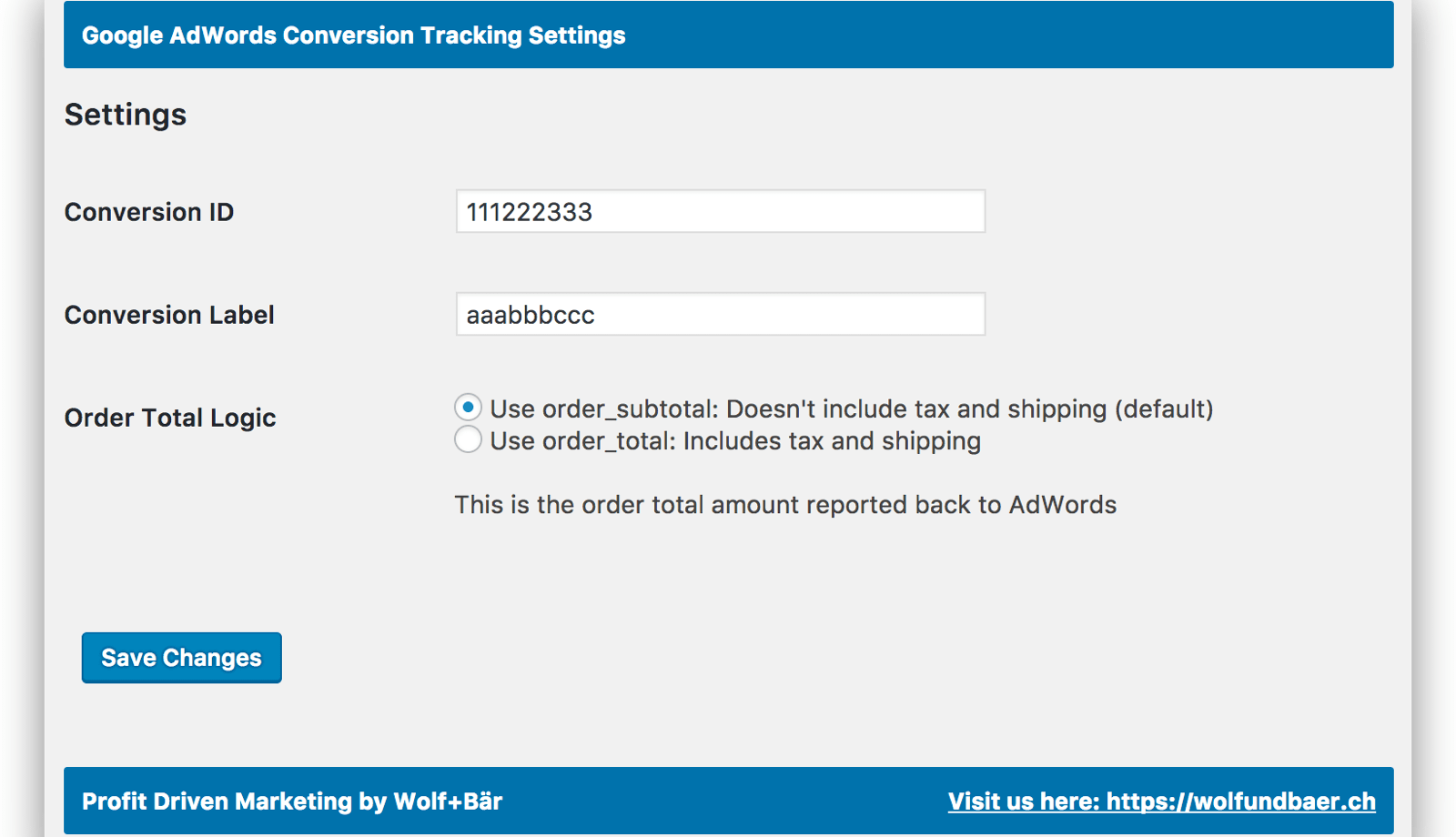 If you aren't a developer setting up conversion tracking is usually complicated. Tools like WooCommerce AdWords Conversion Tracking can help you ease that. As the name suggest, this free, easy to use plugin tracks the value of WooCommerce orders in Google AdWords.
It can prevent duplicate reporting by excluding shop managers from tracking and not counting failed payments. This plugin was also updated to deal with the Apple cookie tracking prevention.
Price: Free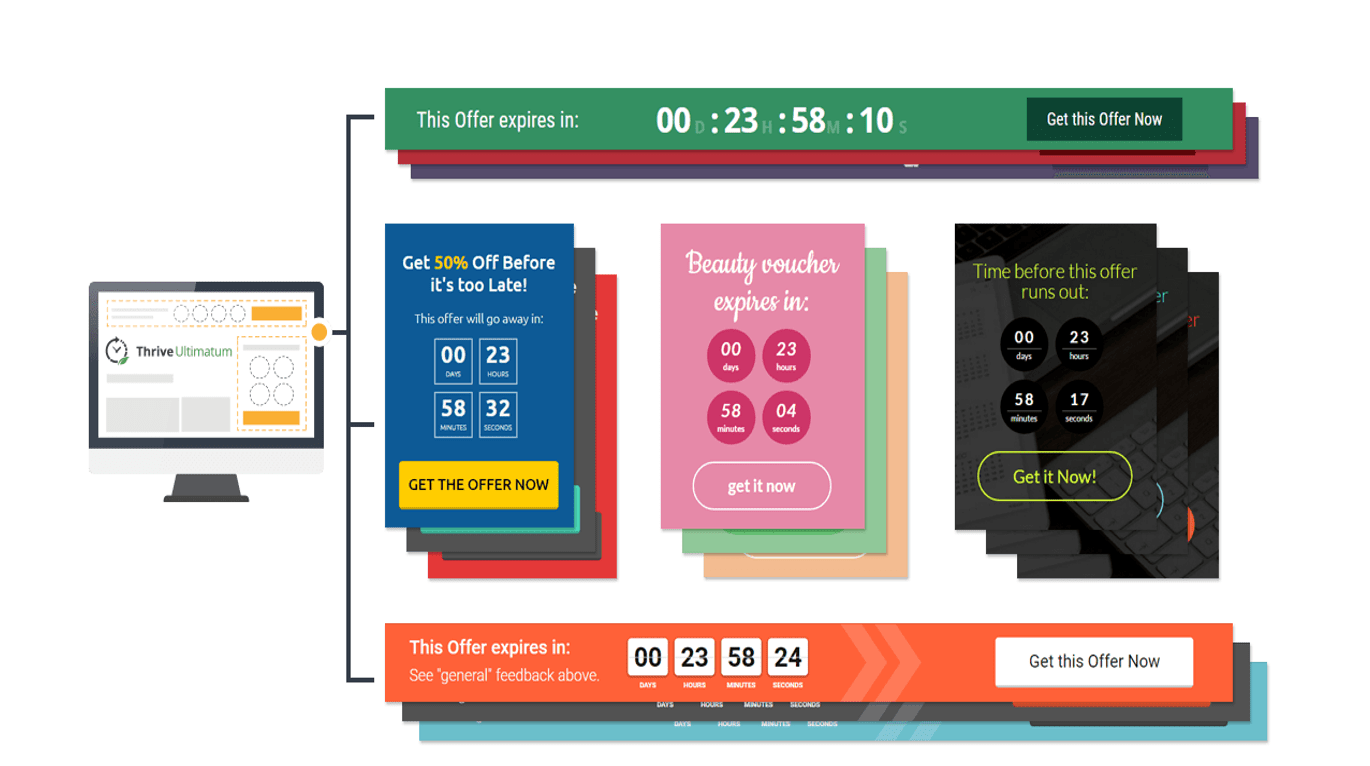 Mix a created sense of urgency with a powerful call to action and you'll get the bases of scarcity marketing. When you offer a product or service for a limited time its perceived value increases.
This kind of strategy is ideal when you're looking to boost conversions. It can be applied on a Cyber-Monday or Black Friday offer, also on limited edition products and especial sales.
Thrive Ultimatum will let you exploit every aspect of scarcity marketing. Taking advantage of the current traffic of your website, optimizing conversions by giving your visitors an ultimatum and making them take a decision faster.
This plugin allows you to create a sense of urgency among your users with personalized limited time offers, countdown widgets and promotions. It has campaign tracking tools, customisable templates, dynamic redirect links and its 100% translatable. One of its best features is the evergreen system, which will allow each of your visitors to have their own countdown with their own time limit. This system can be combined with the Lockdown feature making sure that the countdown stays true even if your visitor switches devices, uses different browsers or clears their cookies.
This plugin has everything to help you develop scarcity marketing campaigns, but it's important to note that when scarcity marketing is used in the wrong way it can seem deceitful and deeply deteriorate your brand image. Having a good strategy is the key when it comes to this plugin.
Price: $97/ Single Site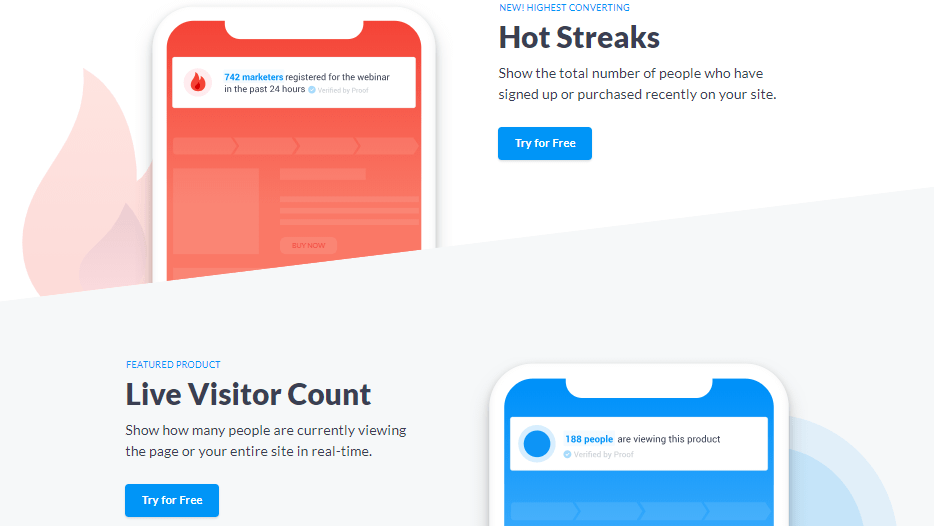 Social proof can come in many different ways such as case studies, testimonials and reviews. It is a key factor when persuading and easing the customers mind.  Most of us have relied, at some point of our lives, on the "social proof". We've all looked for reviews and recommendations before buying a product we are interested in.
This tool helps you take advantage of this phenomenon. Proof shows the stream of people who have recently purchased, the total number of signups in the past 7 days, your live visitor count or the number of people who have recently register for an event. It's simple, identify your visitors and turn them into customers.
Proof has hundreds of successful case studies related with webinar registrations, checkouts and landing pages. For instance, the coaching and courses business called Design Dream Lifestyle achieved a conversion rate of 75.75% on their landing page by using Proof to show their visitors the people who recently opted in and purchased.
Price: $79/Month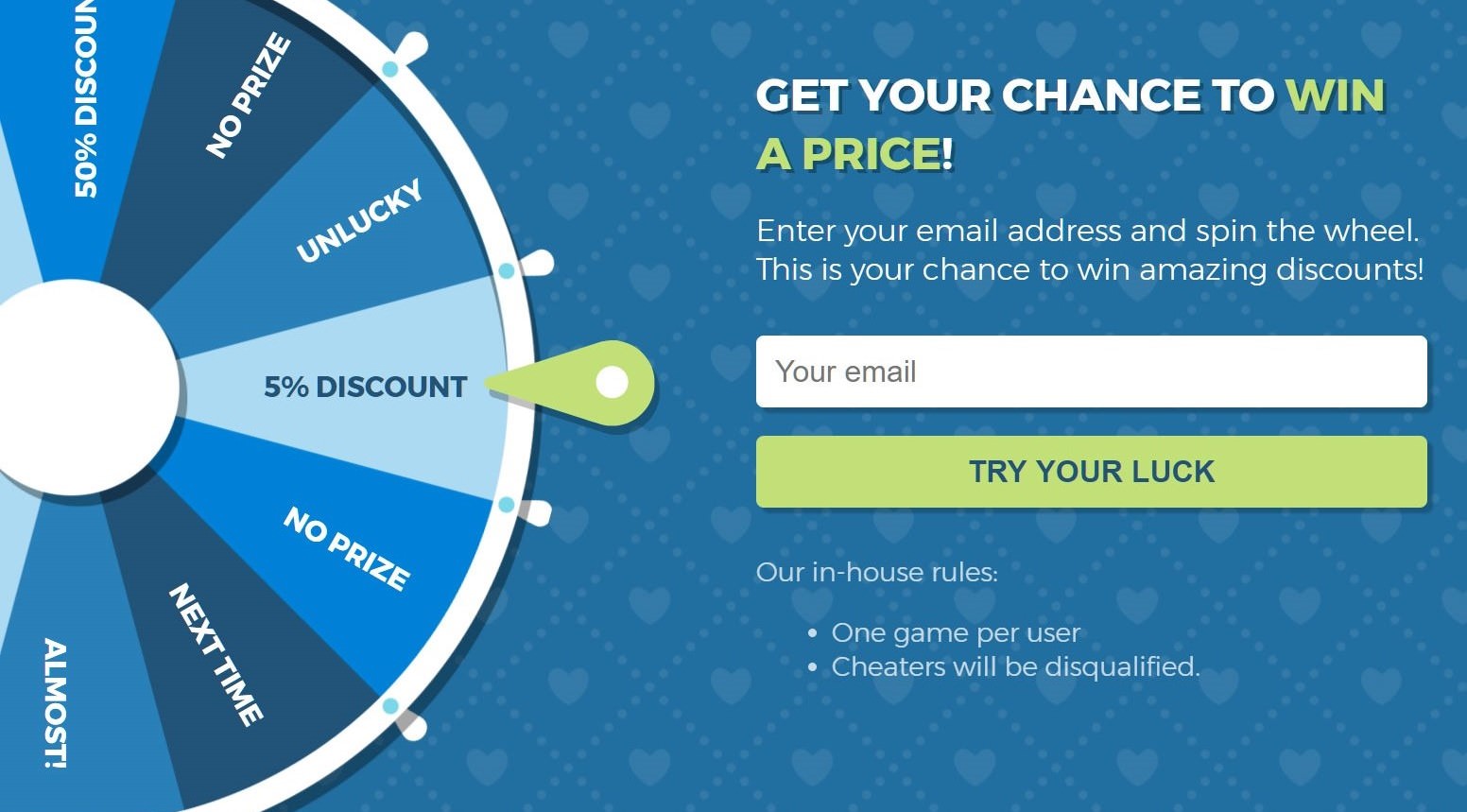 This a unique tool that can help grow your email list. Invite your visitors to try their luck by spinning the wheel of fortune. They'll get a chance to win a coupon while you increase your signup rate by the minute.
While with standard pop-ups a regular business can get an opt-in rate of 1.95%, with the wheel of fortune they can obtain a 14% opt-in rate. The WP Optin Wheel offers a disruptive way to engage users and even increase sales.
Price: Free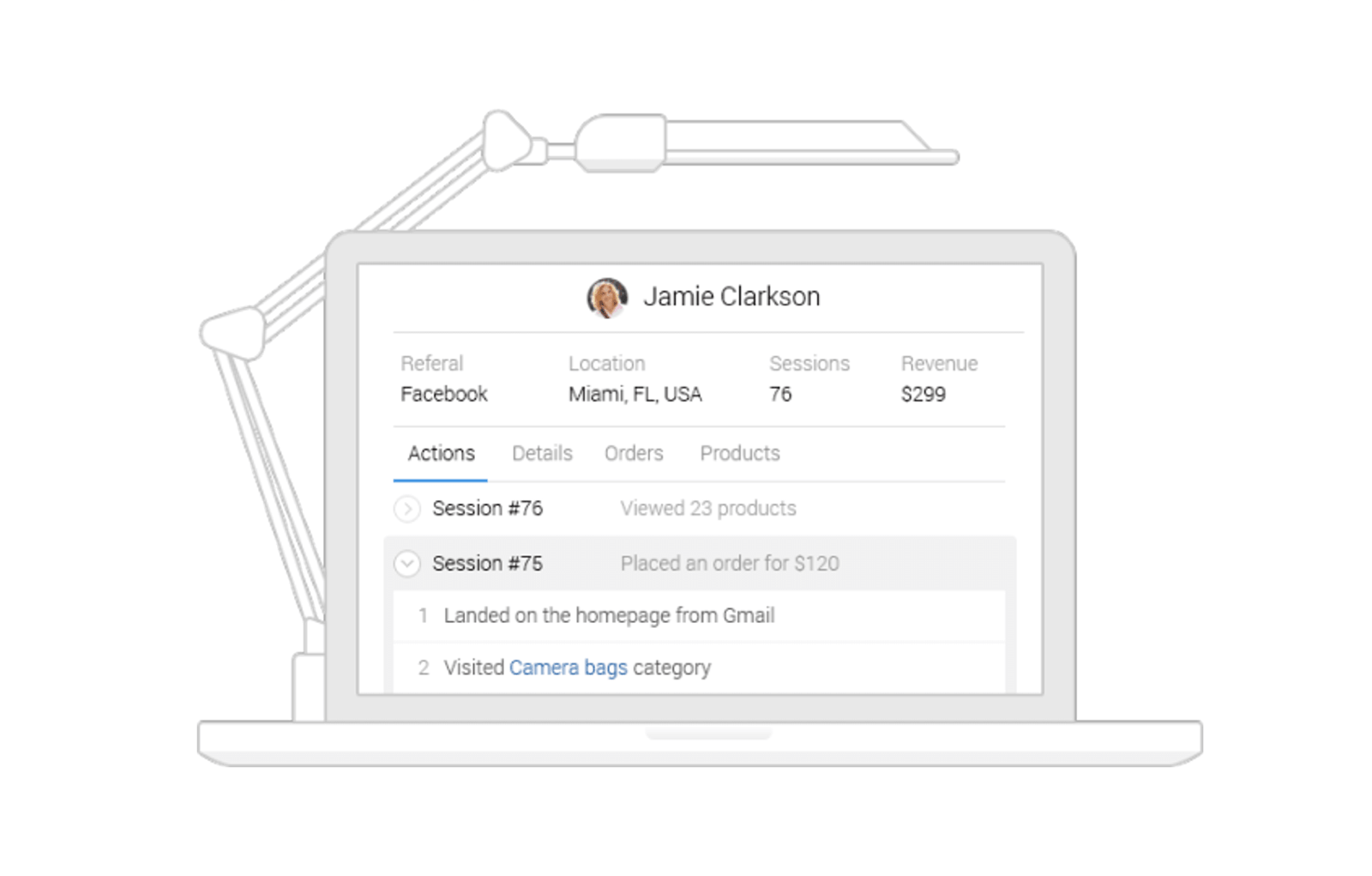 Get all your WooCommmerce customer data in one place and send targeted email campaigns to customer segments with Metrilo. Also recover lost customers and identify acquisition channels that are valuable to your business. This plugin helps you engage with your customers and integrates perfectly with your WooCommerce store.
While other CRM and analytics tools might give you tons of number without insights, Metrilo builds complete behavior profiles on your visitors and customers. Allowing you to develop and execute action strategies, all in the same platform. It offers features such as email automation, product performance, retention analysis, revenue analysis and more.
Price: $119/month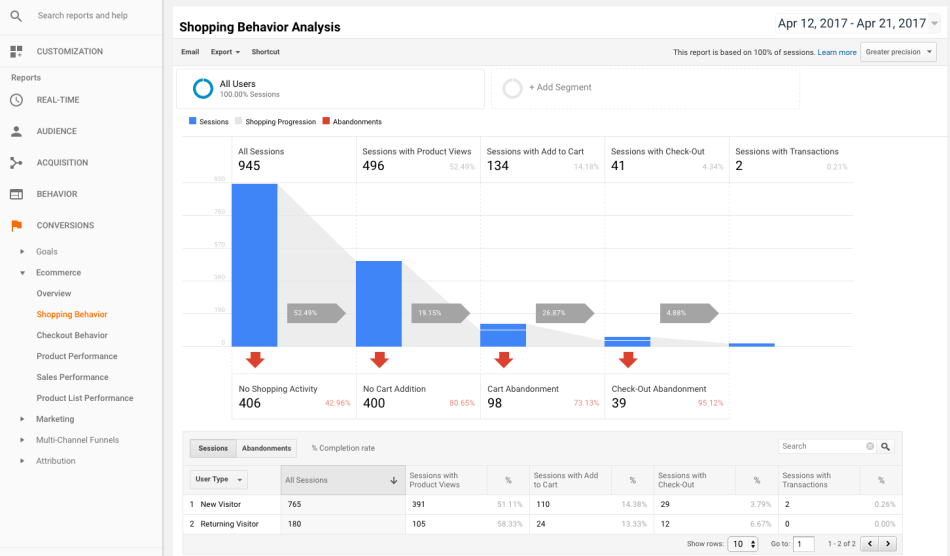 Google Analytics is a great tool to track and gather data from your website's visitors. With this analytics you're able to take actions in order to improve your business. Unlike other WordPress GA plugins, WooCommerce Google Analytics Pro plugin helps you pass unique eCommerce tracking data from your website to GA. You can track coupon usage, conversion rate, product reviews, average order value, order cancellation among other valuable data.
A nice feature from this plugin is that you can customize all your event names so they match your existing data. When analyzing the correct information from your visitors' behavior you'll be able to get an exact picture of your store's performance.
You can also opt for the free version, which depending on your needs, might offer more than enough features.
Price: $29/ single site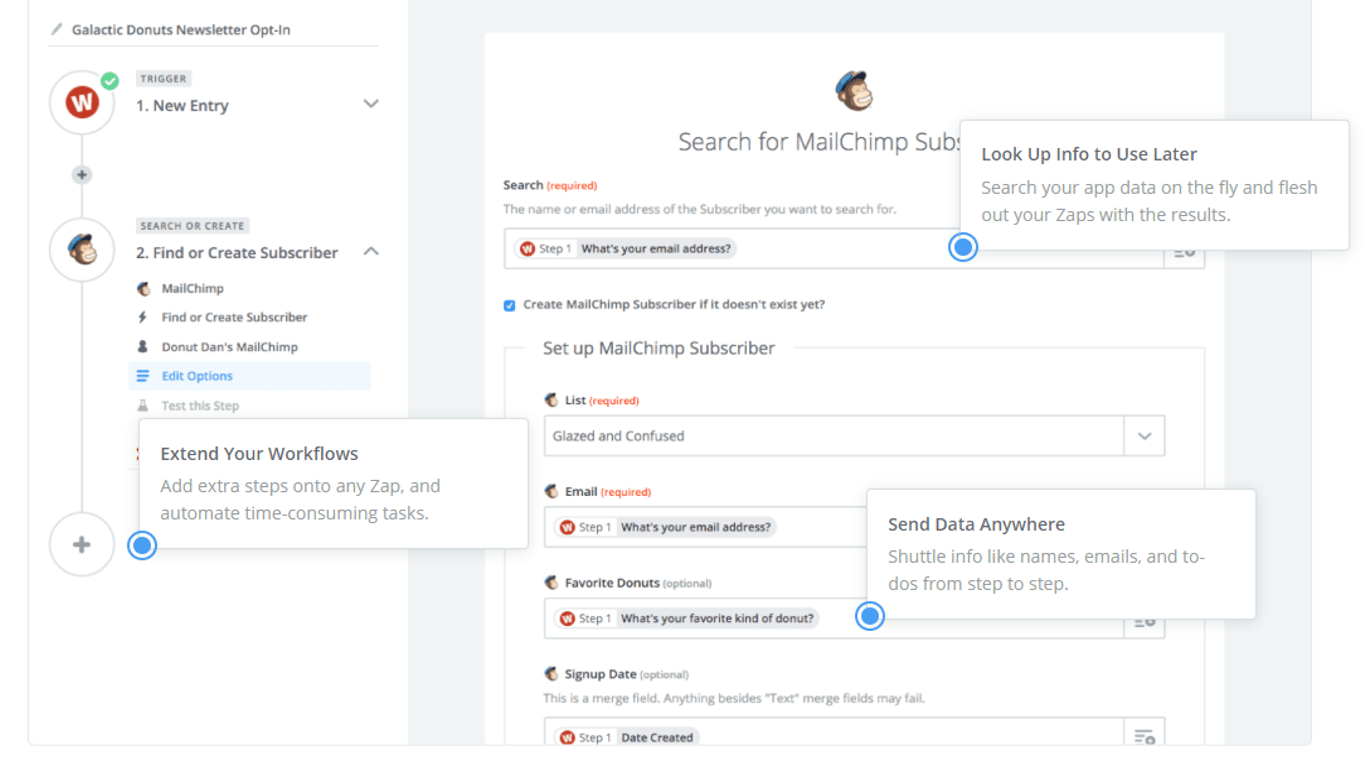 Save time and speed up process with Zapier.  Integrate your store with the apps you're using to be able to start workflows from any app. Finish routine tasks automatically, make changes across multiple apps and automate processes without having to code.
With Zapier you can save new WooCommerce orders to Google Sheets rows, add new WooCommerce orders to a MailChimp list, create QuickBooks Online sales receipts from new WooCommerce orders and create a 100 more automations that will optimize your business.
Price: $59/single site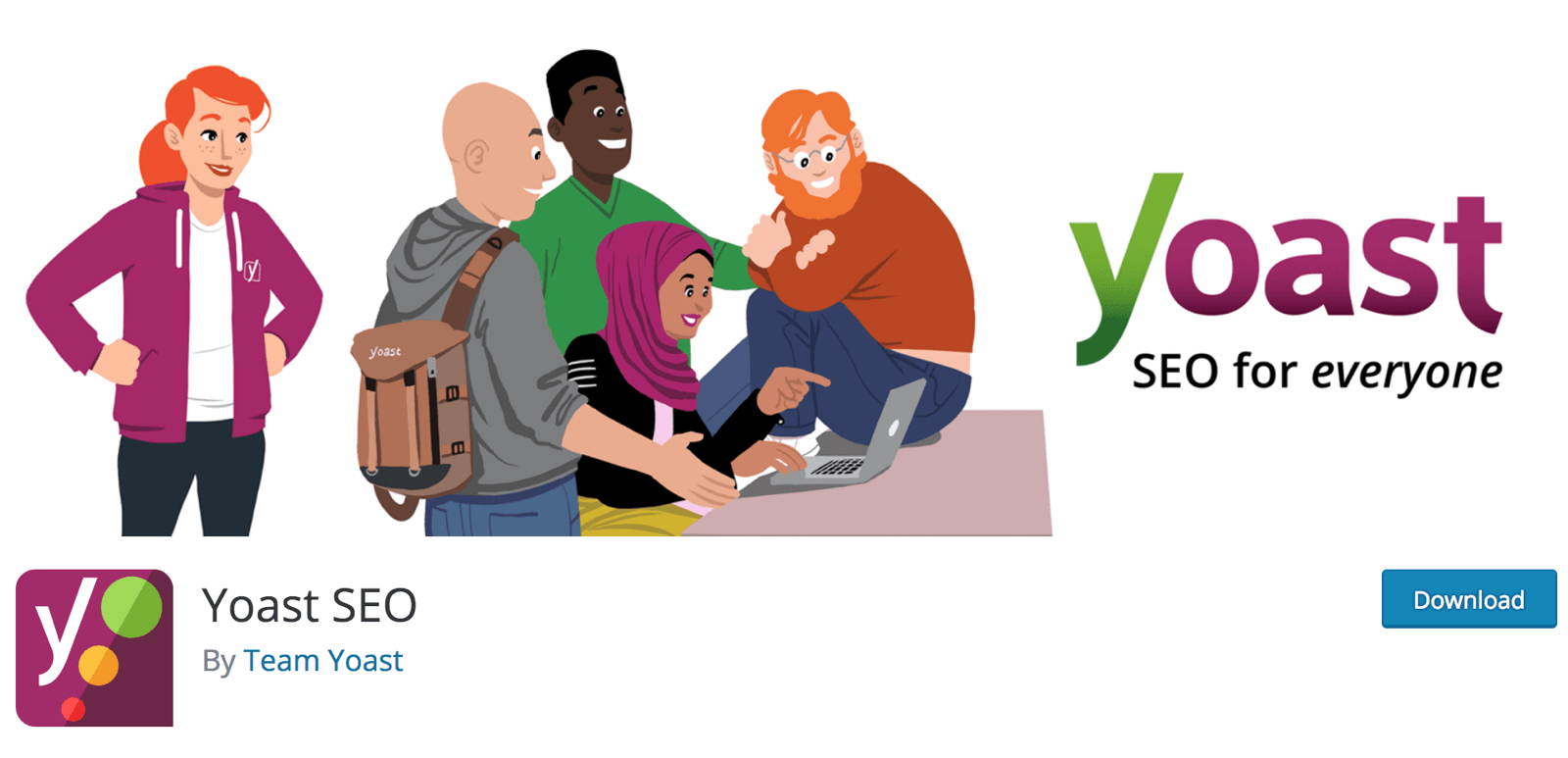 The Yoast SEO for WooCommerce is a must for your online shop. Optimize your site structure, have full control over site breadcrumbs, obtain amazing tools to write SEO-friendly texts, get automatic internal linking suggestions and more.
One of its biggest benefits is the Rich Pins from Pinterest. Rich Pins show metadata right on the Pin itself (an app, article, product or recipe Pin). You'll just have to enable Facebook OpenGraph and validate your site. Yoast SEO is definitely a great platform that will help you get the ranking you want.
Price: $49/month
We've showed you several plugins and how they can benefit your eCommerce. From affiliate marketing and automation to discount coupons and data analytics, now you know some of the tools that can help improve your WooCommerce store. There are many others out there that might be useful for your business, but obviously you don't need them all. Just remember to identify your needs and objectives first and pick a tool that matches them.
Which plugins are you using in your WooCommerce store? Is there any other plugin that you would include in this list?
Need any help setting this plugins in your store? Contact us and schedule a free call.