Holidays sales are continuing to grow each year at an astounding pace with each consecutive year breaking new records. In fact, 2020's Cyber Monday became the biggest U.S. online shopping day ever with 10.8 billion dollars in online spending. Followed by 2021's Cyber Monday with 10.7 billion dollars in sales. In total, holiday e-commerce sales during November and December amounted to 211 billion dollars.
With the holiday shopping season starting as early as late October, it's crucial to get all your ducks in a row before it begins. Hopefully, you've been preparing for it and are ready for the onslaught of sales, traffic and competition. If not, don't stress! We've put together this short guide to get your store ready just in time.
From making sure you have all the necessary tools & services ready to go, having the bandwidth to handle the extra traffic, to verifying you're protected from hackers.  Let's take a look at what you'll need to do to get prepared before the holiday season hits.
1. Get your site's technical issues in order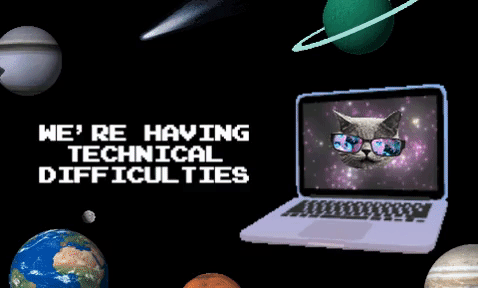 Increase your hosting resources
If you're doing your holiday promotions right, you'll likely see a peak in site traffic and transactions.  When this happens and you aren't prepared for it, your website becomes vulnerable to crashes, hosting cost spikes, security issues and more. 
Can your web host handle a spike in traffic during the holidays?
If you happen to hit your hosting plan's traffic peak, some hosts simply block access to the site, leaving you offline until the next cycle starts or until you upgrade your plan.  Others will allow the overage but charge extra on your renewal date. Talk with your host and find out how they handle overages and see if you can purchase additional bandwidth or upgrade your plan for the next couple of months to cover the resources needed for extra traffic.
If you haven't been happy with your current host and are looking to move to a better one, now's the time to do it.
If you're using WooCommerce and looking for a great host with fantastic support, check out WP Engine.
If you prefer to have a bit more control and/or are more budget-conscious, check out Cloudways.
Improve site security
How secure is your site? How do you handle fraudulent transactions? With the increase of traffic, comes the extra attention from those looking to make fraudulent purchases or exploit weaknesses in your site.  
Here are a few ways you can improve your site's security:
Run a malware scan.
Scan your site to ensure you're not running any malware.  Malware is malicious code inserted into your site through a plugin, theme or vulnerabilities on your server. Sucuri, a WordPress security platform, provides a free malware scanner tool.

Set up a firewall.
A firewall is a frontline software or hardware that protects your site from unauthorized access. We recommended checking out Sucuri and Wordfence as possible options.

Add fraud prevention mechanisms.
Credit card fraud is unfortunately a frequent issue with ecommerce brands. It's important to put in place some tools to help combat it. We recommend WooCommerce Fraud protection or check out these 10 ecommerce fraud prevention tools.
Ensure SSL is active.
Double-check that your SSL certificate is active across your whole site, without any mixed content errors, and make sure it's expiration date is well into the future. You can use this free tool to check if your site has any mixed-content SSL issues.
Limit administrative access.


As a good general rule, administrative roles should only be reserved for a chosen few people who will be performing administrative tasks. Look through your admin accounts and remove people who are no longer with the company or downgrade people who no longer need admin access. 

Change admin passwords.
It's also a good time to reset passwords for all active admins. WordPress has a great password generator built-in – use it! Here's more info on selecting and managing your passwords from WordPress.
Ensure all plugins and themes are up to date.


Within the WordPress ecosystem, it seems like plugins and themes are updated almost on a daily basis. These updates help improve bugs and fix security vulnerabilities. Be sure to perform any critical updates before the holiday season rolls in.
Optimize loading speeds
Is your site a little sluggish?  Any page that takes more than 3 seconds to load may frustrate visitors, and cause them to click off of the page before it even finishes loading.  In fact, according to some statistics, up to 57% of visitors will abandon a page that takes three seconds or more to load.
You can run a performance test to see which elements on your page are hurting your performance the most. You can also check out free speed tests from pingdom tools or google pagespeed insights.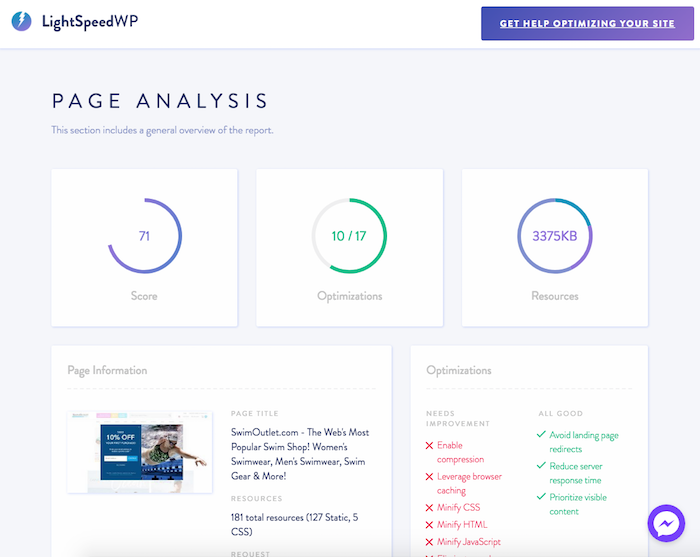 The most common things you'll need to improve are:
Reducing image sizes.
Typically the majority of speed issues we see with clients are related to larger-than-necessary images. You have to make sure to always reduce image sizes BEFORE you upload them to WordPress. You can use tools like Pngyu to help reduce sizes before uploading them to your site or use an online optimization tool like Kraken or Imagify if you want to optimize images already on your site.
Disabling unused plugins.


You'd be surprised how much bloat can sit on your site from third-party plugins and scripts. As a rule of thumb, if you don't need it now, disable it. Plugins that aren't crucial to the day to day workings of your site can and should be disabled and can always be reactivated later. This helps to reduce the number of assets and resources these plugins use, thereby helping to improve performance.

Removing third-party scripts.
Third-party tools can also bog your site down because your website has to fetch their resources on another server. You can use the Builtwith chrome extension to see which scripts are running on your site. Remove anything that you no longer need or use. 
Setup caching.
Caching is a way for your webserver to deliver your website to your visitors fast, without having to load all your site resources over and over again. Some (good) hosts nowadays provide caching services as part of your hosting plan. If your host doesn't provide caching, check out WP Rocket or W3 Total Cache.
Setup a CDN.
A CDN is a geographically distributed group of servers that will serve copies of your website to a visitor using the closest possible server. This helps to reduce the amount of time it takes your visitors to reach your server. So for example, if I'm located in San Diego and I attempt to access the Tribe site, CloudFlare (who is our CDN provider) will use a server that's geographically closest to me to deliver my site. If someone tries to access the Tribe site in Japan, CloudFlare will use a server (most likely) in Japan to deliver my site.

We definitely recommend CloudFlare as our CDN provider of choice. They have a free plan you can use to get started, but highly recommend the pro plan for it's added speed optimization features.

Minify scripts and styles.
With all the files your website needs to run, it's important that any scripts or styles be as compressed as possible to keep a low footprint. There are several plugins you can use to help do this, but our top picks are WP Rocket or Fast Velocity Minify.
Choose a better web host.
If all the things below still don't seem to move the needle, then you should seriously consider divorcing your hosting provider. We recommend WP Engine as our host of choice.
If you'd rather have a professional get it done for you, check out our LightSpeedWP service. We will optimize your entire site for you and ensure your site is performing at its peak before the holiday.
Set a development freeze
Making development, plugin updates, or design changes to your site can lead to other unforeseen issues that can break or takedown areas of your site. That's the last thing you want during peak holiday traffic.
So we typically recommend our clients to freeze all development, plugin & theme updates, or design work on the site from mid-November until after the new year. So if you need to get your technical issues in order, it's best to do so before then.
Of course, if there is an emergency issue or major security update that needs to be done during this time they should always be addressed.
2. Ensure inventory is stocked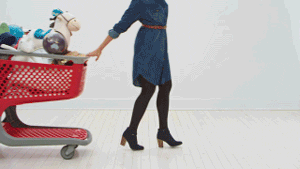 Do you have enough products to meet demand?  It can be hard to judge how much you'll need to have on hand, but you can use your sales from last year along with the past year's sales to get a rough idea.  Make sure your popular items are well-stocked so you don't run out.
If you do run out, don't sweat it. Just make sure you have the tools and apps in place to collect shopper emails to notify them when your product is back in stock.  The Advanced Notifications extension is one of the most popular plugins to use for this.  It will automatically send an email to customers who have purchased an item that is out of stock.  It also sends out emails pertaining to backorders and can be used to send email receipts.
The WooCommerce Waitlist extension is another useful plugin to have around the holidays.  If you have an item that's out of stock, customers can request that they be notified when it's available again.  They enter their email address and will automatically be sent an email with a link to the product page when that product is available for purchase.
3. Update Your Return policies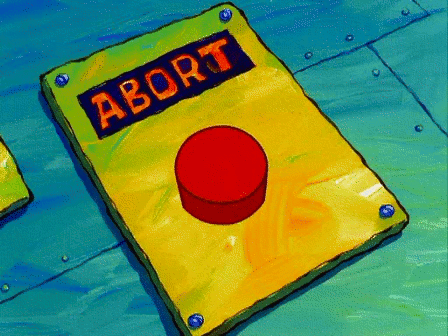 If you're planning on extending your return policies for the holidays, make sure this is reflected on your website. Returns policies are an important part of a shopper's purchasing decision, especially if they are shopping for gifts. A UPS consumer survey revealed that 88 percent of shoppers review a retailer's return policy, with 66% doing so before making a purchase. It also showed 15% of shoppers will abandon a cart if the return policy isn't clear.
If you don't have a fully documented return policy, Shopify provides a free tool to generate one for here. Just be sure to update the specifics so it reflects your site policies.
4. Prepare for shipping deadlines

Below are the shipping deadlines for all major delivery services in the US. Be sure you're aware of their cut-off dates. Also, make sure to make shoppers aware of these shipping deadlines so their packages can get to their destinations on time.
UPS Christmas Shipping Deadlines (within the U.S.)
Dec 21 – Deadline for UPS 3 Day Select shipments (delivery on Dec 24).
Dec 22 – D

eadline for UPS 2nd Day Air (delivery on Dec 24).

Dec 23 – Next Day Air shipments (delivery on Dec 24).
See the UPS holiday shipping resources here.
USPS Christmas Shipping Deadlines (within the U.S.)
The Postal Service recommends the following mailing and shipping deadlines for expected delivery by Dec. 25:
Nov. 5 – APO/FPO/DPO (all ZIP Codes) USPS Retail Ground®
Dec. 9 – APO/FPO/DPO (all other ZIP Codes) Priority Mail and First-Class Mail
Dec. 16 – APO/FPO/DPO (except ZIP Code 093) USPS Priority Mail Express Military service
Dec. 17 – USPS Retail Ground
Dec. 17 – First-Class Mail (including greeting cards)
Dec. 17 – Hawaii to mainland Priority Mail and First-Class Mail
Dec. 17 – Alaska to mainland Priority Mail and First-Class Mail
Dec. 17 – First-class packages (up to 15.99 ounces)
Dec. 19 – Priority Mail
Dec. 21 – Alaska to mainland Priority Mail Express
Dec. 21 – Hawaii to mainland Priority Mail Express
Dec. 23 – Priority Mail Express
FedEx Christmas Shipping Deadlines (within the U.S.)
Dec 15 – Deadline for FedEx Ground shipments.
Dec 15 – Deadline for FedEx Home Delivery shipments.
Dec 21 – Deadline for FedEx Express Saver shipments.
Dec 22 – Deadline for FedEx 2-Day and 2-Day A.M. shipments.
Dec 23 – Deadline for FedEx Standard Overnight, Priority Overnight, First Overnight shipments.
For international customers and more information check the full holiday shipping schedules.
5. Test your site's usability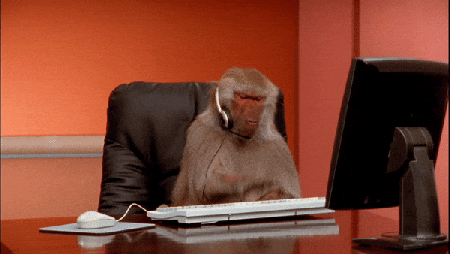 Is your site easy for people to navigate and find products? When's the last time you've tested your entire site across multiple devices and browsers?
We often see when we do our usability and conversion audits that simple fixes can cause a major improvement in user experience and sales.  
Is important to test your site's mobile experience too. In fact, Adobe reported that through early December 2016, half of the web traffic and 30% of retail sales came from mobile sites.
Test your site on multiple devices and screen resolutions
Check your site from an iPhone and an Android device…is it mobile friendly?

Does it look and function correctly on an iPad?

Can you click all CTA buttons and do they go to the right destination?

Is the checkout process easy?

Are filling out forms difficult?

Is the site easy to navigate?

Easy your site easy to use on smaller screens? On larger screens?
Test your site on multiple browsers
Does your site function the same on Chrome, Firefox, Internet Explorer and Safari?
Test your funnels and checkout process
Are you easily able to progress in your funnel?

Is it easy for users to add products to cart?

Is it clear how to checkout when at the cart page?

Is there anything that makes your checkout process more cumbersome than it needs to be?

Can users checkout without having to create an account?

Do you provide multiple payment options?
6. Get conversions optimized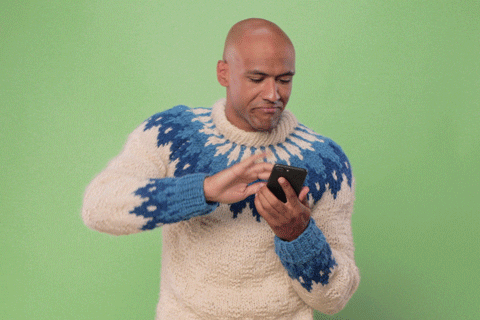 Perform a conversion audit
Conversion optimization is about improving aspects of your website that helps get people to convert into buyers. While conversion optimization is typically a longer, much more data-driven process, there are a few best practices for ecommerce sites you can consider testing. 
Interested in having us to a full professional audit of your store? Click here to schedule a free strategy call. 
Simplify your checkout.
Remove any distractions from your checkout navigation menus and remove any unnecessary forms from the checkout itself.
Provide multiple shipping options.
Some people may want to pay more for expedited shipping, while others may want the cheapest option available.
Offer free shipping for orders over a specific amount.
Doing so often gets shoppers to purchase one more item just to receive free shipping.
Provide multiple payment options.
Give the shopper more than one way to make a purchase.

WooCommerce has a number of

payment gateways

available, including Amazon Payments, PayPal, Stripe, and more. For mobile, make sure your site supports ApplePay. 

Add a gift wrapping option.
Gift wrapping can help improve both conversions and increase average order value if you decide to charge for it. It's easy to implement it into your store, with the help of this guide.
Add trust seals to your cart and checkout.


If you work with a security company such as

Verisign

 or McAfee be sure to display their logos across your site and especially on your checkout page.  It will help those who aren't sure about online shopping feel confident in your system.

Add live chat.
Try to replicate the same level of attention they would receive in-store by implementing a live chat feature. Live Chat for WooCommerce, a plugin that lets customers talk with you using several different Live Chat widgets
Make your contact details prominent.
Make sure your contact details are always visible across your site. Shoppers want to know they are dealing with a real company with real people. Adding a customer service phone number and contact email gives shoppers peace of mind and helps answer any pre-sale questions.
Add expected delivery dates.
Let shoppers know when they can expect their item, especially during the holidays as transit times can often differ and can delay.
Create abandoned cart offers.
With an average of 69% of your website visitors abandoning the shopping cart, this should be a top priority for you to fix in your store. Displaying a timely offer in an exit intent pop-up, which will show only when a user attempts to leave the site, are a good option for desktops visitors. An abandoned cart email drip campaign works extremely well after they leave the site. Finally, running retargeting ads on both Facebook and Google can help to bring back shoppers as well.
Remember to make any feature additions to your website early enough that you have time to fully test them and correct any issues!
7. Prepare your marketing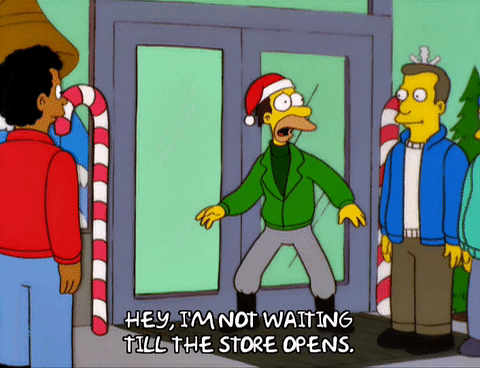 Run an SEO audit
While SEO is more of a longer-term strategy, it's still important to make sure your site plays nice with search engines. You wouldn't want a de-indexing to happen right in the middle of the holidays.
Prepare promotions ahead of time
You should have a clear plan about which discounts and offers you plan to give your customers. Make sure to create and configure promotional coupons and sales products way ahead of time and test them. Also, check any existing coupons to ensure you aren't allowing people to stack promotions.
Set up your marketing calendar
With the days moving fast, you want to be sure you have promotional dates locked down and planned. We recommend a tool called CoSchedule to create an online marketing calendar that integrates perfectly with WordPress. Here are some important dates to keep in mind:
Halloween (10/31)
Thanksgiving Day (US 11/24)
Black Friday (11/25)
Small Business Saturday (11/26)
Cyber Monday (11/28)
December ecommerce holiday shopping days:
Green Monday (12/12)
Free Shipping Day (12/14)
Super Saturday (12/17)
Christmas Eve & Christmas Day (12/24-12/25)
Prepare your copy & creatives
Do you have special holiday images on your website?  You should! Changing up the pictures on your main page is a great way of highlighting your holiday specials, sales, and new products.  You can even change up these photos several times throughout the season. Doing so often gets customers to notice the images once more. Look at Amazon—they routinely change the banner at the top of their page to advertise new items.
Wrapping up
With everything we've looked at so far, you may be wondering what's left!  We've hit all of the points that are common to most ecommerce businesses, but there may be something specific to your industry that you have to be sure to take into account.  Drop a comment and let us know what area is most important for you during the holidays.