Hopefully you had a strong start to May. If not, and your E-commerce marketing strategy needs a boost, you've come to the right place! Below are some recent E-commerce marketing, web design, and development resources that we've hand-picked just for you. See how much we love you? Show us some love back and subscribe to our blog for the latest E-commerce content!
By Andrew Gazdecki – This article by Andrew Gazdecki on Business 2 Community includes some practical ideas for using your social channels to help increase leads and sales. A couple of key takeaways from Andrew's post:
Social media should be used as a tool to increase your brand's visibility and connect directly with past and future customers. The important thing to focus on is real, genuine engagement, which will eventually lead to increased sales later down the road.
Marketing campaigns on social media sites like Facebook, Twitter, and LinkedIn will only be as successful as your "hub" (aka your website). This means your website needs to have engaging, relevant, and useful content for people who visit by way of your social media channels.
Your site content and your social media channels should work symbiotically, not double your content. Keep ideas fresh, new, and enticing. Use social media to generate interest, invite people to click through to your site, then deliver top-notch resources once they arrive.

By Daniel Burstein – Technically, this post was published week, but it came to our attention this week on Twitter via @larrykim (thanks for sharing Larry!). Daniel Burstein, Director of Editorial Content for MECLABS, kept this one short and sweet. The gist? If you want to increase the likelihood of someone buying from your site, you need to make shipping and returns fast, easy, and above all else, FREE!
By Zac Heisey – Hot of the presses here at Tribe Interactive, this brilliant piece of E-commerce content is sure to blow your mind, knock your socks off, and rock your world – at the same time. Ok, so it might not be that Earth-shattering, but it does give some useful tips to online store owners who are looking for ways to integrate inbound marketing tactics into their overall E-commerce marketing strategy.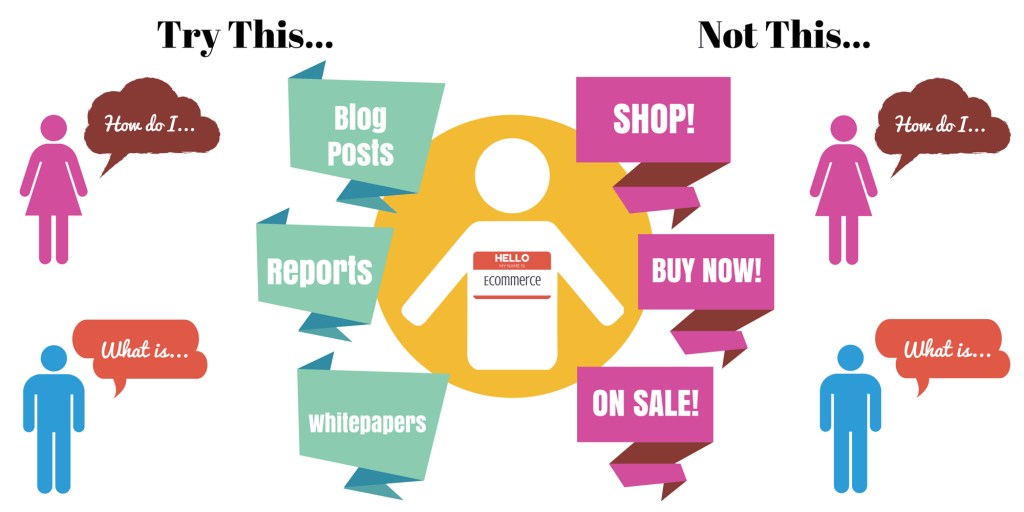 By GoDataFeed – Don't you just love infographics? I mean, they even make learning about tax preparation fun and engaging! Anyway, if you've been considering expanding beyond Google Shopping and Amazon to marketing your products online, GoDataFeed has created a nice breakdown of alternative CSE's for you to consider. Check out the full infographic below:
20 Best Shopping Engines for Retailers