It's finally the big day.
After months of research and development, your new site is finally up and running. You're looking forward to a new stream of customers to come filing into your life and your business – ready to buy your product and value your services.
You wait patiently and anxiously all day – but no one bites. What's the deal?
Speaking The Language
It may be that you're simply not speaking the same language as the customers you're trying to reach – and the problem may even come down to a factor as seemingly insignificant as word choice.
Sales language is a broad category, and there are tons of ways to run your business straight into the ground by screwing it up. When done incorrectly, customers can feel as isolated as an English-speaking tourist trying to chat it up on the streets of Beijing – but when done correctly, can yield tremendously positive results for your business.
Here are a few common mistakes in language and sales made by internet businesses – see if you can find where you're lacking, and move forward from there!
Show Them The Door
Are your customers (or potential customers) using the same words to describe your products as you are? It makes no sense to market your products as "computer components" if your customers refer to them as "computer parts" – even if the latter might sound a bit clunkier and less professional. If you want to reach your market, they've got to be able to find the front door!
The solution to this common mistake is one of self-analysis and reflection – and letting others view your sales work before posting it up for the general public. Often, our daily grind might desensitize us to the specificity and relative obscurity of our own industry terminology – and that desensitization may prevent us from using words that actually resonate with our customers.
Show Value in Simple Ways
Customer concerns are universally the same – when consumers buy a product or a service, they want to understand why it won't make their lives more difficult, and will make their lives easier. Don't spend your time alleviating these concerns speaking to things that only make sense to you – like your high-tech manufacturing processes or superior programming languages. Instead, talk about why your product is easier to use than competitors' products, or simply offer a 3-minute how-to video. Though there are a variety of traditional ways to flaunt the ease of your product, if the use of your product can be explained in just three minutes, then it's accessibility speaks for itself!
Perfect Your Pitch: Know Their Needs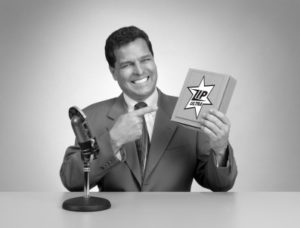 A wild pitch is a lot less productive than one that's focused directly on the problems your customers want a solution for. Internet forums, industry magazines, blogs, and a number of other sources are all great ways to discover exactly what your customers are looking for your product to do for them.
Customers are exceptional complainers – and when the complaints of a potential customer can be met with the right pitch, you can make new sales. Win-win!
Add Value To Your Customers' Lives
We've said it before and we'll say it again – value-based marketing is the wave of the future. Ride it, and you'll not only find yourself generating new sales – you'll be adding value to your brand by proving to your customers that you can offer more content and quality than your competitors.
You can learn more about our recent article on the subject here.
Cut The Filler
Taking a traditional, simple approach to sales work doesn't mean you should water down your content with a bunch of filler words that everybody's using. The goal here isn't to become as generic as your competitors – you're trying to stand out head and shoulders above the rest.
Our friends at New Breed Marketing have come up with a stellar list of words to avoid at all costs in your sales pitches and product descriptions.
The top of the list?
"Honestly" – because referring to how honest you're being is not only redundant – it's a mark of suspicion. Let the truth and value of your words speak for themselves!
A Final Note
There's one more way to better speak the language of your customers – and it may be the most important one of all! According to Common Sense Advisory, 75% of internet users don't make important purchasing decisions unless the product is described in the language they speak – and 70% of internet users are not native English speakers.
That's a huge market to tap into – and proof-positive that multilingual websites are going to be a huge resource for competitive businesses now and in the future.
Our recommendation? Experiment with variant websites in the most popular languages in the world – and start tracking your results!