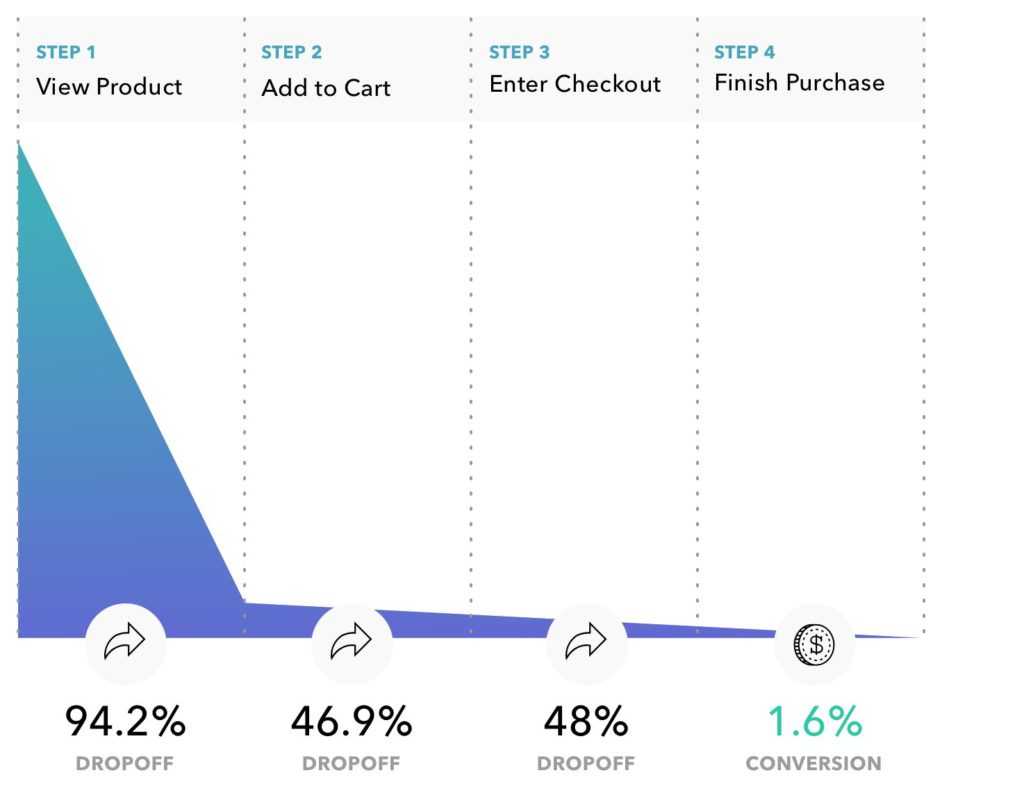 98% of your website visitors will leave today without making a purchase
Your website is the most critical sales tool in your arsenal. It's what people use to learn about your brand, your products and ultimately make a purchase.
But did you know the average conversion rate for an ecommerce site is 2-3%? This means as much as 98% of your website visitors leave your best sales tool without ever making a purchase.