Test Your Store's Usability & Conversions with an Ecommerce Site Audit
Get a complete data driven diagnostic check of your store's most critical usability and conversion issues that are preventing people from buying and a game plan on how to fix them.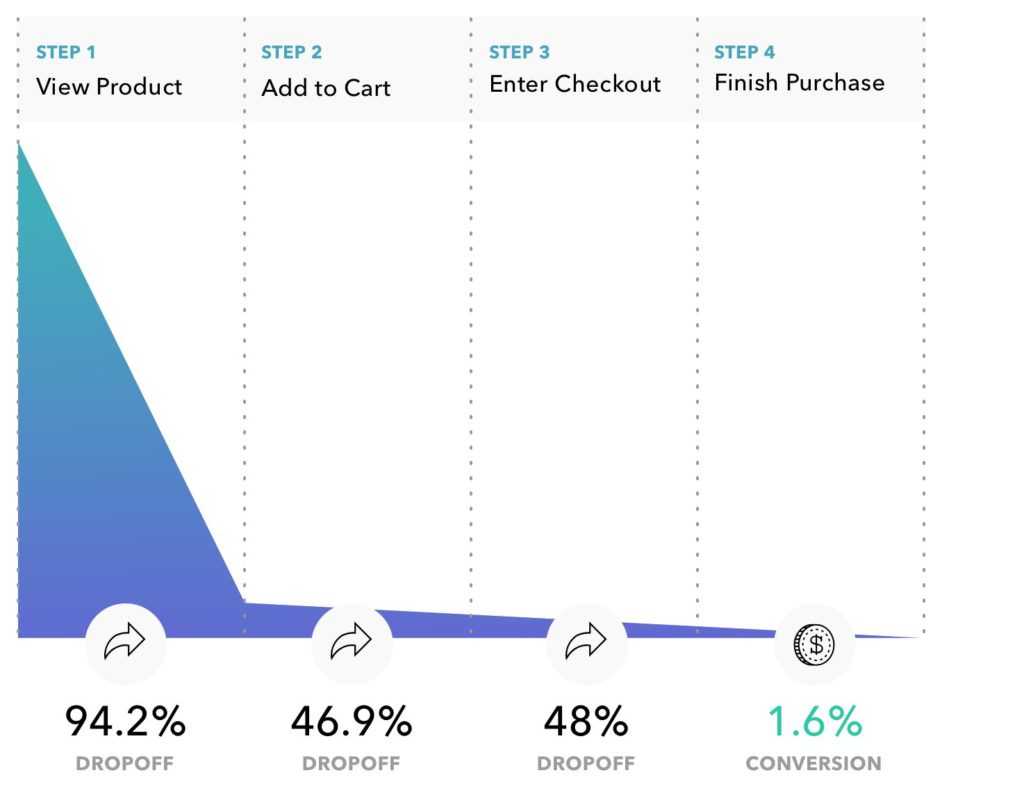 98% of your website visitors will leave today without making a purchase
Your website is the most critical sales tool in your arsenal. It's what people use to learn about your brand, your products and ultimately make a purchase.
But did you know the average conversion rate for an ecommerce site is 2-3%? This means as much as 98% of your website visitors leave your best sales tool without ever making a purchase.
Learn how to keep users on your site longer and buying more with an Ecommerce Site Audit
The Ecommerce Site Audit is like an x-ray into your store; allowing you to identify changes you can make on your site that can improve your customer's shopping experience and ultimately, your bottom line.
Instead of just guessing what's plaguing your conversions and hindering your growth, we'll use…
Our 5-Point Audit Process
During a 1-3 week period, we'll…
Mike Valera and his team took a proactive lead after analyzing our situation and suggested immediate courses of action that took us back into the rarefied atmosphere of positive net margins in our industry in less than 30 days. The simple and cost efficient bells and whistles they put in place established the bouncing board that is now taking us to the revenue realm we originally envisioned. Tribe threw us a life line and met our needs in a flexible manner. Our communication has been transparent and constructive. We look forward to scaling up our business with Tribe. Tribe is not just an agency, they're family.
"The individuals at Tribe are incredibly helpful, patient, and passionate about what they do. They care about their customers, understanding their needs, and supporting them with exception service. The team is accessible and the response time is more than reasonable."
"After numerous horrible experiences with website people, Tribe has been a breathe of fresh air. They have kept me updated every step of the process. Every question I've had has been answered in a timely manner. Very knowledgeable, friendly, and professional to work with."
Frequently Asked Questions
What if I already have enough traffic and sales are good?
Actually, our ecommerce audit service works best with already established stores already earning steady revenue. The Ecommerce site audit works to identify areas where you may be leaking sales.
What if I don't have the time to manage a project like this?
All we need from you is access to your site, analytics and a quick 30 minutes of your time for an intro call. We then take it from there. At the end of the 1-3 weeks, we'll provide you with a detailed audit on what's wrong with your site. We'll then need you for another 60 minute call to go over our findings.
But I already have a design and development company, can't I just hire them to do this?
Most design and development companies are great at designing and building websites. But that's where the problem is. Most of these companies don't really understand marketing, sales and what makes visitors want to actually buy your product. At least not in the ecommerce space. That's where my expertise kicks in.
Shouldn't I just redesign my site if it's not working for me?
It's absolutely critical to first make sure your website is "running on all cylinders" before doing a major site launch or marketing campaign. If you're site isn't converting well or is full of bugs, you'll end up losing customers along with the thousands of dollars you've spent on getting those customers to your site. Ultimately, our ecommerce audit helps you identify problems, suggest improvements and help you to increase your overall conversion rates.
Will you audit my entire website? I have thousands of pages or products.
It depends. For certain aspects of the site, such as SEO or security, we'll examine your entire site. But for speed, usability and conversion issues, we'll pick the top 5 pages to examine based on our research of the most important pages related to sales and conversions. This could be, for example, your homepage, cart, checkout and product pages.
Schedule a Free Strategy Call with Your Conversion Specialist
Book a free 15-min strategy call to see how an audit can help your store